The rapid promotion of permitted development rights across many areas may unwittingly accelerate social divides. Genuinely affordable housing might not get a look in under the government's current plans, argues Olivia Harris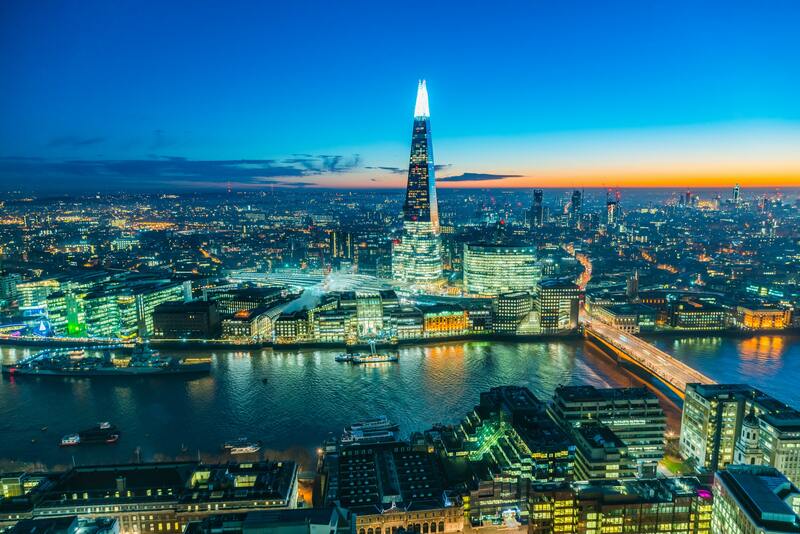 A mix of tenures is needed for successful cities and town centres (picture: Getty)
With the recent closure of the consultation on the latest proposed changes to permitted development rights (PDR) use classes (Class E), we have been considering what the actual impact of such a move may be.
While it may seem counter intuitive for a housing provider to challenge a policy aimed at increasing housing supply, we need to be mindful of both future levels of affordable housing supply and the economic prospects of our tenants, many of whose employment is in restaurants, retail, offices and leisure in town and city centres served by good transport links.
On paper the proposals are a relatively straightforward way to increase the supply of new homes through the conversion of under-utilised commercial and retail floorspace. While many town centres were in decline prior to the pandemic, others remained vibrant and successful and an asset to the local community.
The impact of the pandemic on our town and city centres has been significant and PDR allows for changes to be made in the short term without giving the time for these centres to recover and reinvent. PDR reduces the ability of a local authority to co-ordinate uses and 'placemake'.
Housing delivered by PDR in town centres could compromise the long-term flexibility of those locations to evolve with other commercial uses, as allowed by the new use classes, to meet the needs of the wider community.
---
---
PDR appears to be based upon the premise that the delivery of new homes in pure unit number terms takes precedence over all other considerations, including the provision of affordable housing, employment and placemaking.
It doesn't reflect the reality that much of the housing delivered under PDR has not been of a high standard and has not met the needs of the local community in terms of mix and affordability. Nor does it contribute financially to the infrastructure required to support housing in the location it is being built. Due to the savings associated in delivering PDR, it has the potential to divert resource from housing delivery in other locations.
The most obvious shortcoming is the lack of any mechanism to ensure that affordable housing is delivered under PDR, thereby potentially undermining efforts to deliver significantly more affordable homes of all tenures. Closely linked to this is the economic and social benefit of creating genuinely more mixed communities.
While we certainly accept the need to reinvigorate the high street, and other areas which have seen a decline as a result of shifting work and shopping habits, this should not come at the exclusion of those unable to afford full market price homes for either sale or rent within these newly created communities. By failing to take account of this and applying measures to control this erosion of new affordable supply, this will be one of the most impactful unintended consequences of this proposal.
From our perspective, this is also about more than simply the supply of new affordable housing. It is also about the potential erosion of many of the employment areas upon which many of our tenants depend and the places they use for retail and leisure.
Dolphin's definition of key workers is effectively "those who keep the city alive", including those working in hospitality, culture and tourism and the support functions to the capital's commercial and financial districts.
Under a blanket approach to PDR, many of those jobs could be lost as viable businesses close, with landlords keen to make a short-term gain and redevelop sites and buildings to take commercial advantage of PDR. These jobs will be lost or displaced from town centres which have the transport links that many workers rely upon.
Much of central London, including the business districts, is comprised of pockets of affordability and vibrancy which have deliberately been protected to prevent such loss.
This provision is fundamental to ensuring that we have a range of employment opportunities to suit the economic needs of both existing and future residents within the core of the city, many of whom already live within affordable housing and cannot readily relocate to other areas.
"Under a blanket approach to PDR, many of jobs could be lost as viable businesses close, with landlords keen to make a short-term gain and redevelop sites and buildings to take commercial advantage of PDR"
It also raises a more fundamental question of the place we want central London and other town centres to be; simply areas of well-paid jobs only and unaffordable housing or the current combination of a range of jobs and housing to suit all skills and backgrounds. The rapid promotion of PDR across many areas may unwittingly accelerate this social divide and create not only mono-tenure residential developments, but mono-opportunity commercial districts, too.
Of course, many would counter this with the obvious question of what should the solution be. How should we balance continued housing supply and reinvigorating our high streets, with ensuring we deliver more affordable housing and protecting our affordable commercial areas?
One simple solution would be to allow local authorities to retain the power of exemption for certain areas based upon clear and transparent policy as well as requiring PDR to deliver the same affordable housing and infrastructure planning obligations as other housing developments.
That way there could be no accusations of deliberately thwarting the perfectly legitimate use of PDR, verses the need to preserve economic and social affordability within the built environment of our communities.
Olivia Harris, chief executive, Dolphin Living