Ryan Heseltine explains how the housing association has started to use automated chatbots to answer tenants' queries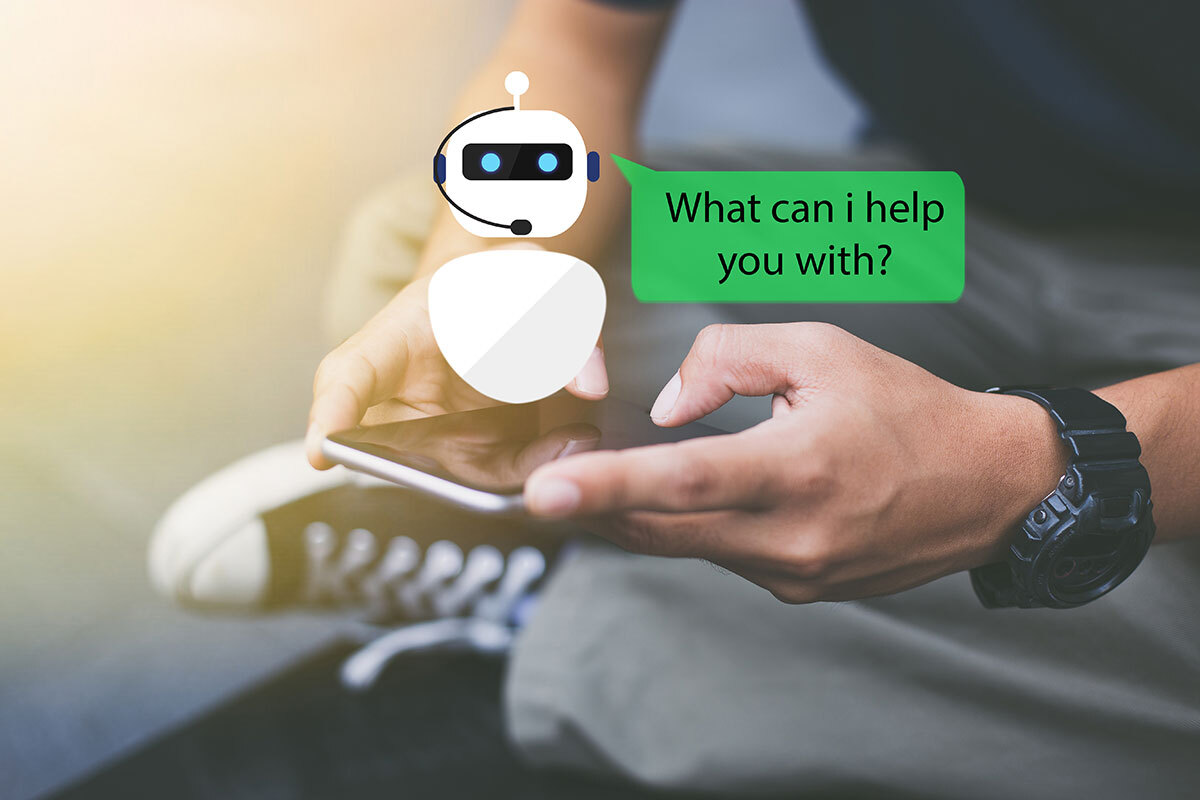 Picture: Getty
Sharelines
---
[email protected]'s Ryan Heseltine explains how the housing association has started to use automated chatbots to answer tenants' queries #UKhousing
---
When we started out on our digital transformation journey, laying the foundations for customer self-service online, we never expected it would lead us so naturally to our first experiences of artificial intelligence.
The benefits of a self-service model have always been clear to us: more efficient access to information online promoting increased independence for our customers and more capacity in our contact centre teams to deal with the most complex cases.
Recent challenges have forced landlords of all sizes to reprioritise and really accelerate digital investment. Technology is helping empower and inspire our customers to embrace the benefits of channel shift.
That's why we've set ourselves an ambitious target to move 75% of all customer interactions online by 2023. Currently the figure sits at around 31% – so there's clearly a long way to go, but we are determined to capitalise and improve on the gains achieved in the past 12 months.
Since we began moving towards customer self-service with the adoption of our first customer portal in 2013, we have gradually been adding new digital tools and services that give tenants more control over different aspects of their tenancies online.
---
---
But we have always been clear that any new system or technology needs to promote inclusivity. Our strategy remains "digital first – with no one left behind", which means providing accessible solutions on platforms that our customers are already familiar with.
With only one opportunity to make a positive first impression with any new channel, we are determined to ensure that any new solutions are built around tenants' needs and behaviours from the outset.
One way we're achieving this is by putting customers at the heart of our product development. Our digital tenant groups have been invaluable in test-driving new online services to ensure they are fit-for-purpose and optimised for simplicity.
Our customer contact centre receives more than 10,000 enquiries each month. Through analysing our inbound calls and live chat data, we found that a significant number of enquiries related to a relatively small number of straightforward topics, such as making rent payments.
We knew that automated customer contact had the potential to resolve a large proportion of these issues, but it also needed to achieve a level of intelligent decision-making that our customers had come to expect from our human touchpoints.
We were fortunate to identify a solution from a company called Futr that could not only handle the majority of inbound enquiries automatically and without human intervention, but also harnesses the power of artificial intelligence to interact naturally with our customers, learn from each encounter and constantly improve the efficacy of responses.
"More than 85% of customer enquiries via the chatbot are now being answered without the need for human intervention"
Our AI chatbot not only translates into more than 120 languages, but through natural language processing it can even identify and interpret dialect, slang and colloquialisms – so that our customers can converse on their own terms, rather than being forced to follow prescribed user journeys. It also operates 24 hours a day, meaning customers get answers when they need them.
We launched our new automated customer contact service online in autumn 2020, without any promotion, and we've seen an impressive organic uptake. More than 85% of customer enquiries via the chatbot are now being answered without the need for human intervention.
Artificial intelligence may sound daunting as a concept, but the chatbot has been a great place for us to start exploring the real potential of the technology. It's been straightforward to deploy, delivers clear data reports and is generating more value for customers from our online portal.
I can imagine housing associations exploring a number of 'blue sky' applications of AI in the future, but we're excited to be benefitting from such an intuitive solution in the present.
By harnessing the power of AI, we're offering our customers a more inclusive, accessible and consistent online experience than ever before – ensuring that no one feels left behind by the channel shift.
Ryan Heseltine, solutions architect, Ongo