News
16 Jun 2021
by James Wilmore
The long-serving boss of Wheatley Group, Scotland's largest housing association, is stepping down next summer after delaying his previously planned departure due to the pandemic.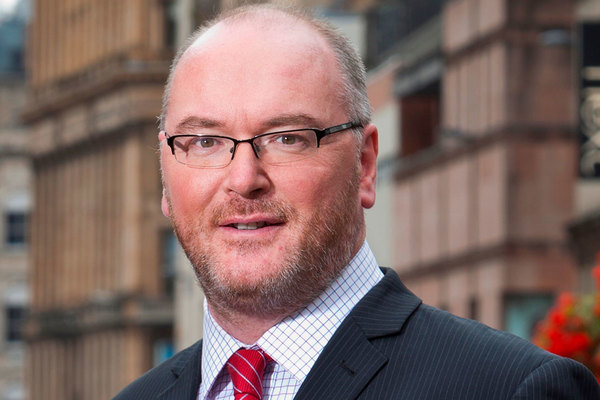 Martin Armstrong will leave Wheatley next summer
Martin Armstrong, who has been Wheatley's chief executive since its creation in 2011, was intending to leave last year but stayed on to deal with its response to COVID-19 after a request from the board, the landlord said.
The news comes four months after the 93,700-home group announced that its chair, Alastair MacNish, will also be leaving the group after six years in the role.
A search for Mr Armstrong's successor will begin next month and a replacement is expected to be in place by "next summer", the group said in a stock exchange announcement this morning.
Mr Armstrong, who will remain during the transition, oversaw the creation of Wheatley Group in 2011. He was previously chief executive of one of the group's precursor entities, Glasgow Housing Association, in 2009. The association remains Wheatley's biggest subsidiary.
---
---
Under his tenure, Wheatley has grown to become the UK's fourth largest housing group operating across 19 local authority areas in Scotland.
In 2014, Wheatley became Scotland's first social landlord to enter the bond market, raising £300m. The group has since raised around £1bn of private and public investment.
For the past four years it has been the largest builder of social rented homes in the UK, according to an annual survey run by Social Housing's sister title Inside Housing.
In its last reported full-year, Wheatley posted a group surplus of £243.6m on turnover of £357m. The surplus figure was boosted by Dumfries & Galloway Housing Partnership joining the group in December 2019.
Last year Standard & Poor's affirmed Wheatley's A+ credit rating as it said that it expected the landlord to "successfully navigate the uncertain environment created by the spread of the COVID-19 pandemic".
Mr Armstrong said he was "proud of the dedication, commitment and passion of the staff, board and committee members – past and present – who have worked hard to make Wheatley such a fantastic force for good in Scotland".