Finding affordable childcare is a major problem for many of our residents. Can housing associations do more to help, asks Stephen Burns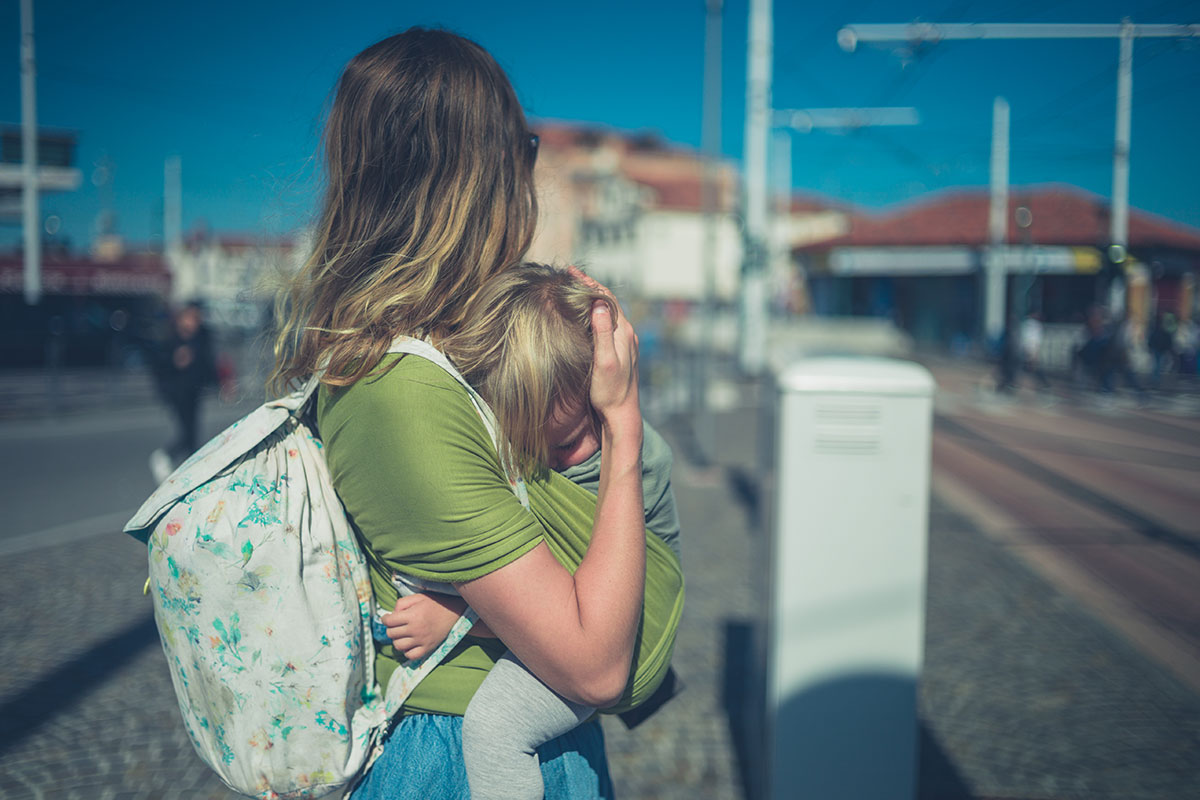 Finding childcare can be a barrier to residents being able to work (picture: Getty)
The UK has some of the most expensive nurseries in the world and our childcare workers are some of the lowest paid in society.
The Organisation for Economic Co-operation and Development (OECD) found that the UK has the second most expensive childcare system in the world and that 39% of local authorities have seen an increase in the price of childcare in the past year alone.
Our Peabody Index reported that two-thirds of our residents with young children struggled to find affordable childcare. Support for an independent review of childcare funding and affordability in the UK continues to grow, with the latest petition gaining more than 110,000 signatures.
As housing providers, we can help tackle this lack of affordable childcare for our residents.
---
---
Last year, Peabody commissioned the New Economics Foundation thinktank to better understand how social housing providers were engaging with childcare provision in their communities and supporting working parents.
The findings suggested that housing associations were supporting the childcare sector through a range of methods, including offering nurseries commercial properties at reduced rent, helping to facilitate parent-led provision and supporting residents to gain qualifications and work in the childcare sector.
However, this work was found to be ad hoc and often siloed within organisations. To create real change in the childcare sector, there is a need for a joined-up approach with a strategic focus on affordable childcare as a placemaking priority.
Housing associations could also make their employment programmes more effective by ensuring we 'think jobs, think childcare'.
"If we want to help people better their lives through employment and enterprise, we need to help them tackle their barriers to working, one of which is childcare"
Peabody has been supporting innovations in childcare, including parent-led nurseries. For example, we partnered with the New Economics Foundation which co-designed the Friendly Families Nursery in Lewisham with local parents.
Located on Peabody's Vanguard Estate in Deptford, the nursery brought an empty building back into use and became an asset to the community. Two local people have been employed full-time, five local people regularly volunteer, and 25 local people have gained childcare qualifications.
In 2019, a survey of the parents who had taken part in activities hosted at the nursery found that 96% felt more connected to their local areas and 91% had met new people and expanded their social circle.
The sector can also play a valuable role by hosting nurseries using 'social value leases', providing affordable space so that nurseries can offer childcare in low-income communities, on the doorsteps of the families who need it most.
We know that this work cannot be done alone. Working with experts, housing associations can help support positive change by developing and supporting calls for affordable childcare for all. If we want to help people better their lives through employment and enterprise, we need to help them tackle their barriers to working, one of which is childcare.
We understand that government funding is an issue, but by supporting the experts, acting as key influencers to push for change, co-designing services and putting childcare at the heart of our placemaking agendas, we can increase our impact.
The 'think jobs, think childcare' approach is an opportunity for housing providers to create great social impact in their communities. By helping fight for change in the childcare sector, we will see families, children and childcare provision within our communities thrive.
Stephen Burns, executive director for care and communities, Peabody
Peabody and HACT's Centre for Excellence in Community Investment are working together to create a network of housing associations that want to collaborate on their approach to childcare. To find out more, contact [email protected].