Comment
24.09.21
by Carol Matthews and Richard Hill
The housing sector can't pretend the costs of achieving net zero goals, meeting new building safety standards and building the necessary affordable homes are not going to lead to difficult trade-offs, write Carol Matthews and Richard Hill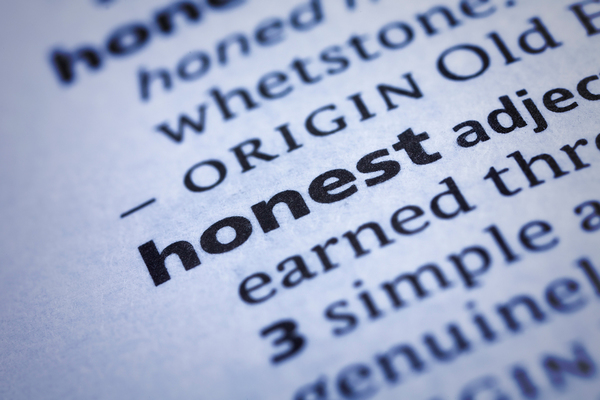 Picture: Getty
Honesty is the bedrock of any relationship. Whether it's the one the housing sector maintains with government, the relationship every housing association has with its customers, or the relationship we're building following our June announcement that One Housing and Riverside plan to come together. Honesty can obviously lead to hard conversations. But it's the hard conversations, and the insights they provide, that's at the core of good corporate planning.
This month, we're having our biggest conversation ever with the customers we serve, as we consult on our partnership plans using a framework agreed by the customers themselves. We think this honest conversation will help us identify what people really want from our partnership. But we see this as just the start. We want this conversation to be the start of something which helps direct how we engage with the strategic challenges facing the sector.
---
---
These challenges are going to lead to hard choices and difficult conversations for every housing provider. We can't pretend the costs of achieving net zero goals, meeting new building safety standards and building the necessary affordable homes are not going to lead to difficult trade-offs being made. Certain priorities, like successfully completing fire safety work, have a consensus of government, housing providers and residents behind them, but others require debate.
While we have a deep commitment to continuing to deliver great services tailored to local needs, the quarter of a billion pounds down payment we've committed as part of our partnership proposals to improving the energy efficiency of our buildings is obviously money that isn't being spent elsewhere. We need to explain these trade-offs to customers and convince people our priorities are the right ones. The sobering costs involved are something we are willing to pay to invest in the future, but our priorities must match those of communities and the wider housing sector if our plans are to succeed. Correspondingly, we appreciate every pound the government is offering to cover the cost of achieving net zero, but we need an open conversation around where the rest of the necessary investment is going to come from and the flexibilities the sector needs to bridge the gap.
The search for fresh solutions to bridging the gap between supply and demand has been a feature of successive governments' affordable housing policy, although truthfully, government funding is just a single piece of a wider picture. An open conversation about what more we can do with national, regional and local authorities to make the taxpayer's pound go further is vital in the run up to the Spending Review. This conversation may be challenging, but that's what makes it necessary.
We have been clear our partnership will allow us, in the long term, to provide a 40% increase in the number of new homes over what we could deliver alone, but that's just the start of our plans.
In both our organisations, honest conversations with the people who rely on our services is a fundamental part of how we plan for the future and make pragmatic choices, from the board discussion down to frontline services. COVID-19 has placed stresses on our services and increased the amount of contact we have with customers. This has allowed us to treat every interaction as a chance to diagnose what more we can do.
To give one small example, a late-night water leak was reported at a property in Berkshire. Once there, our operatives heard how the leak had not only caused immediate problems for the resident, it also meant that she had missed out on having her children for the weekend, as the bathroom was unsuitable. Colleagues quickly fixed the leak and continued to have an honest chat with the resident around what we could realistically do to the place, particularly around how to make the property work better for their children, who needed a quicker way to get clean at the end of day. We concluded that the bathroom needed an overhaul – we replaced the toilet, repainted the walls and installed a shower cubicle along with the necessary ventilation. A frank conversation led to a measurable quality of life improvement for the whole family – we delivered what we had promised and were true to our values.
Some of the housing challenges facing a UK recovering from COVID-19 may be new, but the values upon which our success in meeting these challenges depends – like honesty, commitment to one's values and collaborative endeavour – are familiar to every successful organisation.
For our part, we're proud to be able to conduct such an open and comprehensive discussion with our customers on the future of our organisations, and one that's just beginning. We hope that together we will be able to have a louder voice in the national housing conversation, in addition to being able to better able to adapt to changing circumstances by pooling resources and local insights. Honestly, we're excited by what could come next.
Carol Matthews, chief executive, Riverside, and Richard Hill, chief executive, One Housing