News
29 Oct 2021
by Sarah Williams
US banking giant Wells Fargo has agreed its first sustainability-linked loan with a UK housing association, and its third deal in the sector nationally, nearly two years on from entering it.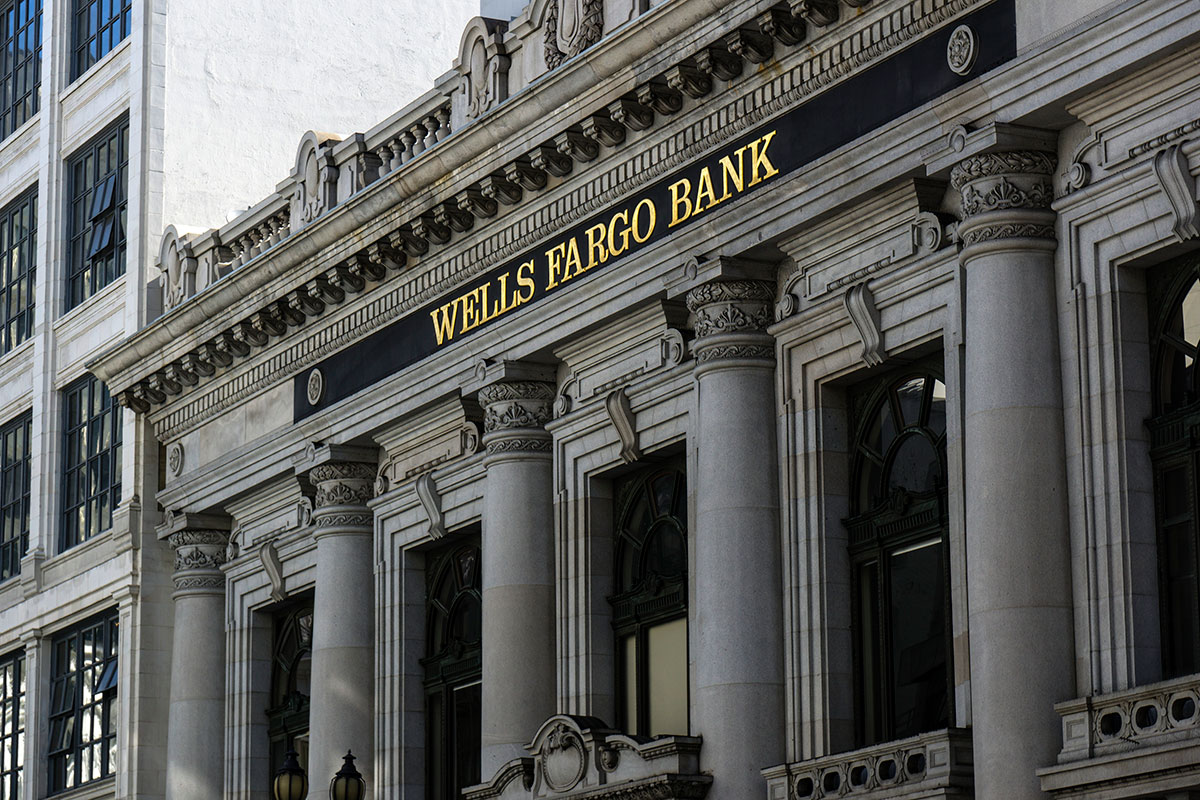 Picture: Getty
Sharelines
---
US banking giant Wells Fargo has agreed its first sustainability-linked loan with a UK housing association, after first entering the sector in 2020 #UKhousing #SocialHousingFinance #ESG
---
Wells Fargo strikes first sustainability-linked loan with UK housing association #UKhousing #SocialHousingFinance #ESG
---
The financial services company, which holds approximately $1.9tn (£1.38tn) in assets, revealed its intention to enter UK affordable housing in an interview with Social Housing in May 2019, before revealing that its first loan had been signed in January 2020.
Last year's £50m deal with Hyde Group saw the bank join the South East-based housing association's existing syndicate of lenders to provide a seven-year revolving credit facility (RCF).
Now, in deal worth at least £75m, Wells Fargo has signed a three-year RCF with fellow G15 provider Peabody. The agreement, which contains an option to increase the facility and extend the term, is structured in the form of a sustainability-linked loan. This means the housing association will pay a lower margin on the interest rate if it meets pre-agreed key performance indicators (KPIs) relating to environmental, social and governance (ESG) impact.
Here, these are tied to a new 'social innovation fellowship' co-designed by Peabody Community Foundation, the group's outreach arm, along with local charity partners Youthbuild UK and London Football Journeys.
---
---
The fellowship will seek to work with grassroots community initiatives to boost their impact, with metrics on the loan tied to how many organisations are supported by the scheme. The scheme will fund training and development activities for participants from financially restricted and 'time-poor' organisations to support them to scale their work.
Social Housing understands that the latest deal means that Wells Fargo has now made loans to three UK social housing providers, including two associations. The identity and provider type of the third borrower is not known. While the Peabody transaction marks its first SLL in the sector, the bank has $1bn (£0.73bn) of loans in other sectors in the UK and Ireland that are either SLLs or 'green'.
Signing the new loan with Wells Fargo takes Peabody's sustainability-linked debt funding to £220m, following two earlier deals with lenders BNP Paribas and NatWest.
The first, a five-year £75m RCF signed in 2019, is linked to affordable childcare targets, while the second, a £70m facility announced in September this year, is tied to environmental performance metrics.
Peabody has played a leading role in the sector's ESG finance journey to date, having co-led a sector initiative to develop a common reporting approach that led to the launch of the Sustainability Reporting Standard for Social Housing (SRS) in November 2020. Last month, the group published its own report against the standards for the first year.
The board for SRS is now chaired by Peabody's former chief executive Brendan Sarsfield, who left the 67,000-home association last month. His replacement is set to be Ian McDermott, the current chief executive of Catalyst, when the two organisations merge to create a provider with around 104,000 homes across London, Kent, Sussex and the Home Counties.
Commenting on the loan to Peabody, Mala Panchasara, director at Wells Fargo's commercial real estate group said: "We are proud to partner with Peabody, one of the UK's oldest and highly regarded housing associations, to support their community foundation with the great work they do in the communities in which we live and serve. We are also pleased to build on our sustainable finance platform with Wells Fargo's first sustainability-linked loan in the UK social housing sector."
Anthony Marriott, director of treasury and corporate finance at Peabody, said: "We are putting people, social purpose, and sustainable change in our communities at the heart of our financial planning and this latest facility will help us do even more. The arrangement shows the potential for more diversified sources of funding, and highlights opportunities for new financial partnerships in future to deliver affordable housing and community investment in the UK."
Update: at 2.42pm, 29/10/21
The story was updated to specify the deal is the third to a UK social housing provider, following a correction in the information previously shared by Wells Fargo.