In the week of COP26, it's increasingly apparent that the housing world knows what to do but we are not doing it quickly enough. Estates are still being built with no solar, no heat pumps, no recognition of the long-term impact. This must change, writes David Orr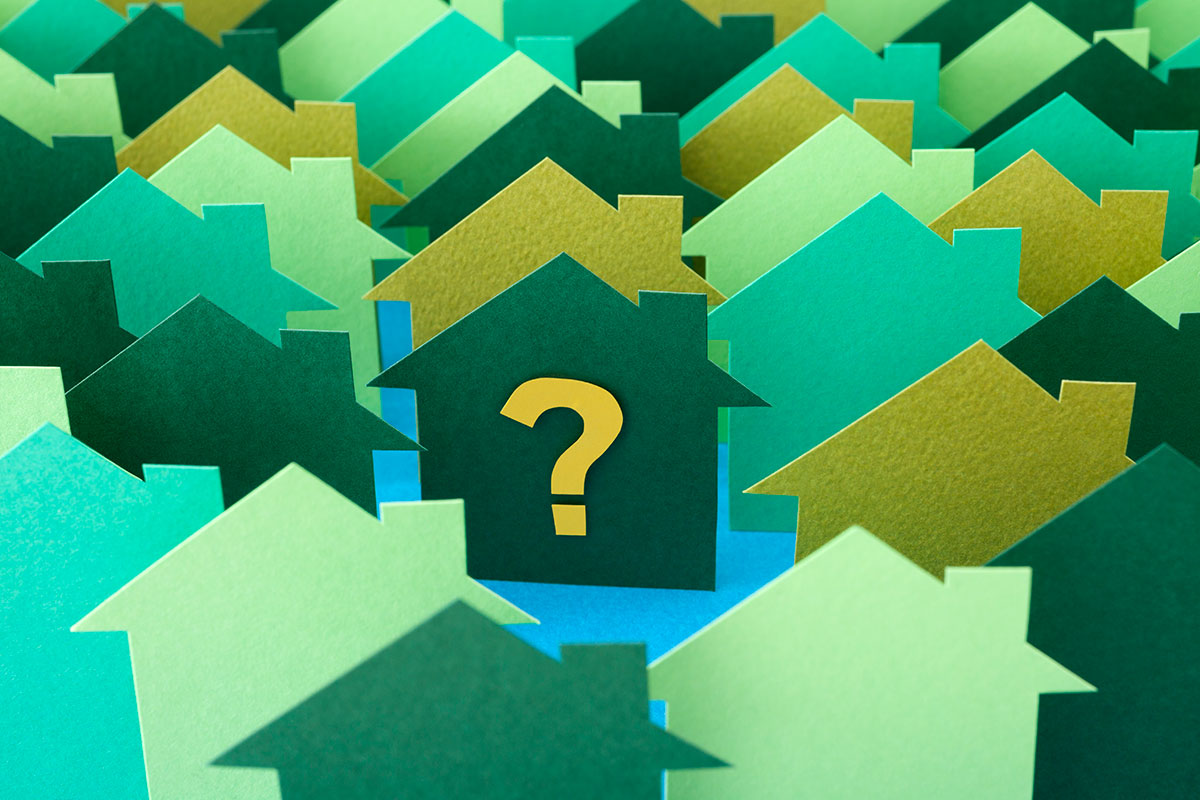 Picture: Getty
"Blah, blah, blah." Once again, Greta Thunberg captures the mood of so many.
In his introduction to COP 26, Ms Thunberg was even quoted by our own prime minister, the political world's greatest exponent of the art of 'blah, blah, blah'. The truth behind the phrase is that the time has come for action, not more words.
This call for action is also the message of the great Sir David Attenborough when he said: "We are after all the greatest problem solvers to have ever existed on earth. We now understand this problem. We know how to stop the number rising and put it in reverse. We must halt carbon emissions this decade."
For those of us involved in housing, we know that we have a critical role to play.
In the EU, residential and commercial building stock account for around 36% of the total greenhouse gas emissions. Also, most buildings are older than 50 years and built before minimum energy efficiency standards were implemented
I was forcibly struck by an illustration in a recent briefing from the National Housing Federation about this. If we could (as we must) decarbonise all of the 25 million homes in England, we would save 58.5 million tonnes of CO2 from pumping into the atmosphere every year. That is more than if every single car in England was permanently removed from the roads, plus the whole of president Joe Biden's 85 vehicle motorcade.
Our contribution is not peripheral but absolutely central. We cannot save the planet unless we decarbonise our homes
---
---
The good news is that we know how to do it. The even better news is that if we are successful, we will all live in much more energy-efficient homes that are easier and more cost-effective to heat or cool, which is great for our health and general well-being.
"We have examples in the UK of large developments which are net zero, so why are all new developments not at this standard?"
This is something that has a direct positive impact on us as individuals, while at the same time creating new jobs (potentially up to 500,000 in the UK according to the Federation of Master Builders), being good for the economy as a result and helping to reduce global warming.
The less good news is that we are not doing it nearly quickly enough. Whole new estates are built with no solar, no heat pumps, no recognition of the long-term impact. We have examples in the UK of large developments which are net zero, so why are all new developments not at this standard?
We know how to make a huge difference to the energy efficiency of our existing homes. But, my goodness, we have been slow to do it.
A new report, #Housing2030, provides many tools for action. #Housing2030 engaged researchers, policymakers, housing providers and advocates from across the 56 counties including the UK, show casing more than 30 policy tools with more than 70 illustrations of their use. It is a toolkit for action to achieve affordable, inclusive decarbonised housing.
All of this is why I feel honoured to be chairing the only event in the Blue Zone at COP26 that is devoted to decarbonising our homes. The session is based on the #Housing2030 report, a report into affordable homes in the UNECE region jointly produced by UNECE, Housing Europe and UN-Habitat.
The report is a toolkit of practical examples of what has been done in many different countries around the world. We will mirror this focus on what has actually been done – examples that are adaptable and replicable. Some of the examples are about the role of government in regulation, leadership and strategy.
Some are about financial instruments and support. Some are about engaging residents. Some are about technical solutions. All are interesting and all can be learned from if we are open to experience from other countries.
"The change we need to make is tangible, deliverable and achievable"
The report also makes clear recommendations for action. It provides an action plan that 56 countries have endorsed, and which Glasgow had a strong role in drafting. That action plan starts with the need to "establish a national strategy to promote climate neutral, inclusive and affordable living environments".
Our default position is often to wait for international leadership and for governments to act. And it is true that we will not meet the climate targets without government action. It is, frankly, disappointing that COP26 has so little time and attention devoted to our homes.
But leadership comes in many places and at all levels. Our session at COP26 and the #Housing2030 report will show many examples of leadership making a compelling and positive difference. It will also show that the change we need to make is tangible, deliverable and achievable.
Housing has a vital role to play. For our children, for their children and for the future of our planet, this is a test we cannot afford to fail.
David Orr, chair, Clarion Housing Association; and chair, The Good Home Inquiry