News
16 Feb 2021
by James Wilmore
The first chief inspector of buildings has been appointed to lead the Health and Safety Executive's (HSE) new building safety regulator amid post-Grenfell reforms.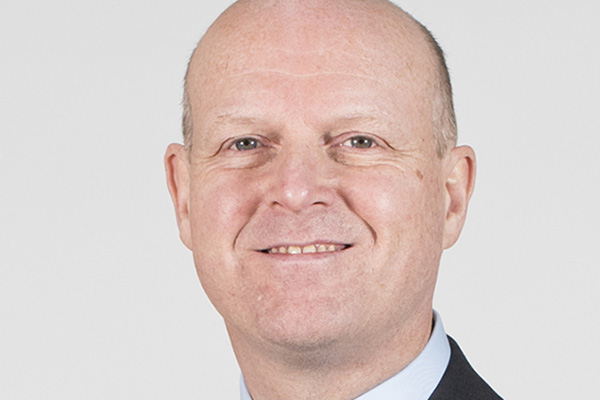 Peter Baker will take up the role immediately
Peter Baker, who is currently the HSE's director of building safety and construction, will take up the role with immediate effect, the body said today.
In January last year, housing secretary Robert Jenrick announced the HSE would be responsible for establishing a regulator, which would be headed by a chief inspector of buildings. It came following a recommendation by Dame Judith Hackitt in her report on the Grenfell Tower disaster, which killed 72 people.
The government is also introducing new laws around building safety as part of a wide-ranging bill, published last July.
As head of the regulator, Mr Baker, who has worked for the HSE for the past 35 years, will be responsible for establishing a system to designate an 'accountable person' for each high-rise building.
A new complaints handlings system is also being promised to make sure "effective action is taken where concerns are raised".
---
---
Last September, in an interview with Social Housing, Mr Baker told housing leaders not to "panic" about any impending changes to regulation and acknowledged that the new requirements could seem "daunting".
Mr Baker will also be the first head of the building control profession, and lead the work to provide "independent, expert advice to industry, government, landlords and residents on building safety", the HSE said.
On his appointment, Mr Baker said today: "I am honoured to be appointed as the first chief inspector of buildings and for the opportunity to play a lead role in bringing about the biggest change in building safety for a generation.
"I look forward to working with government, industry, partner regulators and residents to shape and deliver a world-class, risk-based regulatory system for the safety and standards of buildings that residents can have confidence in and that we can all be proud of."
Dame Judith Hackitt, an independent advisor to government on building safety, said: "I very much look forward to working with Peter as the new building safety regulator is established as we move to establish a new regime where people can be confident that their homes are safe and fit for purpose."
Meanwhile, Lord Stephen Greenhalgh, the government's minister for building safety, added: "Peter will use his and the HSE's wealth of experience to implement a tougher regulatory regime."
Mr Baker will report to the HSE's chief executive.
Last week, the government announced an extra £3.5bn in an effort to tackle the removal of unsafe cladding from high rises.