News
25.11.21
by James Wilmore
Three housing associations will be the first to benefit from cheap government-backed bonds after a subsidiary of the firm operating the Affordable Homes Guarantee Scheme (AHGS) raised £350m through its inaugural bond issuance.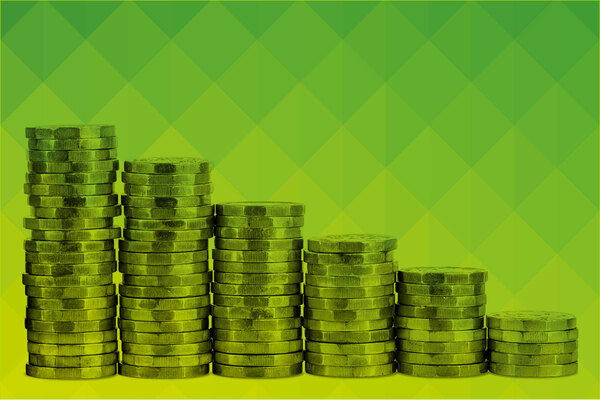 Picture: Getty
Saltaire Finance, owned by ARA Venn, an investment manager in European real estate, secured the 30-year bonds at 38 basis points over gilts, with a coupon of 1.527%.
ARA Venn was picked last year to run the AHGS and set up Saltaire as a vehicle to raise the money.
Three housing associations – B3 Living, Vivid and Watford Community Housing – will be immediately on-lent a share of £265m at the same rate of borrowing.
The initial funds will help build around 1,600 affordable homes, according to the government. The amount each landlord has received has not been disclosed.
The remaining £85m of the issuance is being retained to fund other loans to registered providers, which ARA Venn said are currently being processed. The bond issuance is guaranteed by the UK government.
---
---
The AHGS is aiming to offer £3bn of loans to private registered providers and is open to applications up until April 2024.
The scheme is the result of an announcement in the 2019 Budget by then-chancellor Philip Hammond to bring back government guarantees for housing association borrowing after a decision by his predecessor George Osborne to scrap them.
Oriane Auzanneau, deputy portfolio manager for AHGS and a director at ARA Venn, said it had seen "strong interest" from the sector with initial enquiries for more than £2bn of loans.
An ARA Venn spokesperson told Inside Housing that it expected the 30-year term length to be "attractive for a large section of housing associations", but said it had also engaged with some landlords who had "theoretical appetite" for a slightly shorter-term length.
Applicants must commit to develop new affordable homes for an amount equal to the funds borrowed under the scheme.
Eligible tenures are social rent, affordable rent and affordable homeownership. Building work must start within two years of funds being handed over.
ARA Venn, which itself is a subsidiary of Singapore-based fund manager ARA Asset Management, was chosen by the government in October last year to run the AHGS ahead of the scheme's previous provider The Housing Finance Corporation. Other bidders included GB Social Housing and MORhomes.
Richard Green, portfolio manager for AHGS and partner at ARA Venn, said the bond issuance "provides the sector a new and very attractively priced source of loans which should help to further support the supply of new affordable homes in England".