A weekly round-up of the most important headlines for housing professionals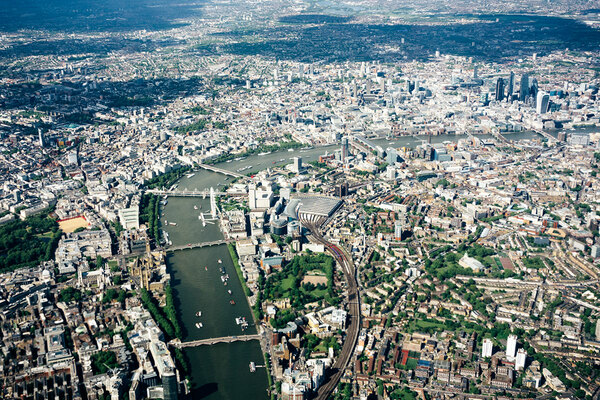 Picture: Getty
Good afternoon.
It appears that size does matter sometimes in the world of social housing.
This morning brought yet more news of a proposed mega-merger that would see two titans of the social housing world join forces to create a 104,000-home giant. In this instance it is Peabody and Catalyst, which announced they are in the early stages of deciding whether to couple up.
This is not the first of these proposals to be put forward this year. In March, Sanctuary and Southern Housing Group announced they were in talks to merge. The partnership would have created a 130,000-home landlord, surpassing Clarion as the UK's biggest.
In the end that never materialised, but it seems like there could be more in the Peabody and Catalyst deal. The two associations have already decided on who would lead, with Catalyst boss Ian McDermott set to take the reins and Peabody's Lord Kerslake lined up as chair.
---
---
Mr McDermott is no stranger to mergers, with Inside Housing labelling him 'the merger maestro' in 2019. In addition to the merger between Catalyst and Aldwyck Housing Group, the organisation he previously led, he was also a key figure in Sanctuary's takeover of the nearly insolvent Cosmopolitan back in 2013.
The deal between Catalyst and Peabody still needs to go through a consultation phase with residents, but all being well it could be completed by spring next year.
So what happens to the moniker of the group that represents London's biggest associations, the G15, when two of its biggest members merge?
The group, which was set up initially with 15 members, has seen its numbers diminish in recent years as London landlords seek size through partnerships. If the Peabody and Catalyst deal goes ahead, that would take the number of G15 members from 12 to 11.
Is a name change in the offing?
In other news, the External Wall System (EWS) crisis does not look like it is going anywhere soon, despite housing secretary Robert Jenrick's best efforts.
Last week, Mr Jenrick announced that he did not expect banks to ask for EWS1 forms for buildings smaller than 18 metres after experts said there was no systemic fire risk for these blocks.
Nevertheless, it does not seem like lenders are going to budge any time soon. Several of the country's largest banks have stated that their policies would only change when official government guidance changes and the Royal Institution of Chartered Surveyors (RICS) updates its advice.
Leaseholders living in these blocks were further compounded with more bad news today, after Inside Housing revealed that those living in blocks under 18 metres that have had an EWS1 check would still likely have to pay huge remediation bills before they could sell. The RICS suggested that existing EWS1 forms could not be ignored by valuers.
Elsewhere, a popular story with the readers this week was the tale of family who were evicted from their temporary accommodation in Waltham Forest after they were unable to attend a house viewing in Stoke-on-Trent – a mere 180 miles away.
Jack Simpson, news editor
Editor's picks: five must-read stories
1. Two large G15 landlords in merger talks to create 104,000-home association
2. Banks will not change EWS1 policies until official guidance is revoked
3. Climate change: are housing associations building the wrong homes?
4. Council evicts family from temporary accommodation for failing to attend viewing 180 miles away
5. Bereaved Grenfell family issue legal proceedings against Home Office over republished guidance