A weekly round-up of the most important headlines for housing professionals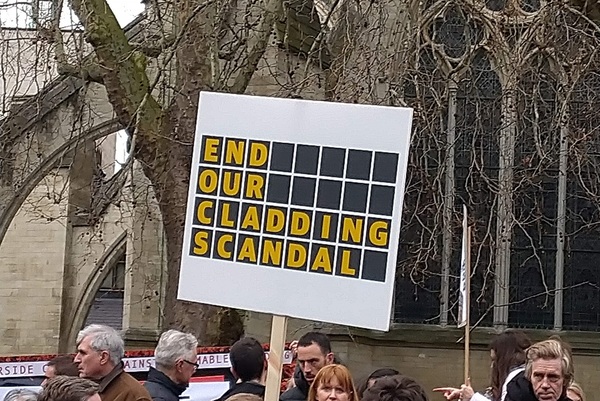 There have been several stories relating to building safety this week, including on the cladding scandal (picture: Peter Apps)
---
---
The second announcement follows substantial public concern about the recent revelations from the Grenfell Tower Inquiry surrounding insulation companies, and should open up a route to hold this sector of the construction industry to account.
There were strong rumours that this flurry of announcements was a softening of the ground ahead of an announcement of loans to building owners repaid by leaseholders to fix the crisis, an idea developed by a government advisor and branded a 'cladding tax' by campaigners. The government neither confirmed nor denied this when asked by Inside Housing.
Finally, Friday saw the release of statistics showing that steady progress is finally being made on remediating buildings with aluminium composite material cladding. This does, however, represent a tiny proportion of the overall crisis, and the only element of it that has full public funding.