How about as a sector we coalesce around an agreed definition of what '2050 net zero' for housing associations is? This is how I'd define it, writes Matthew Gardiner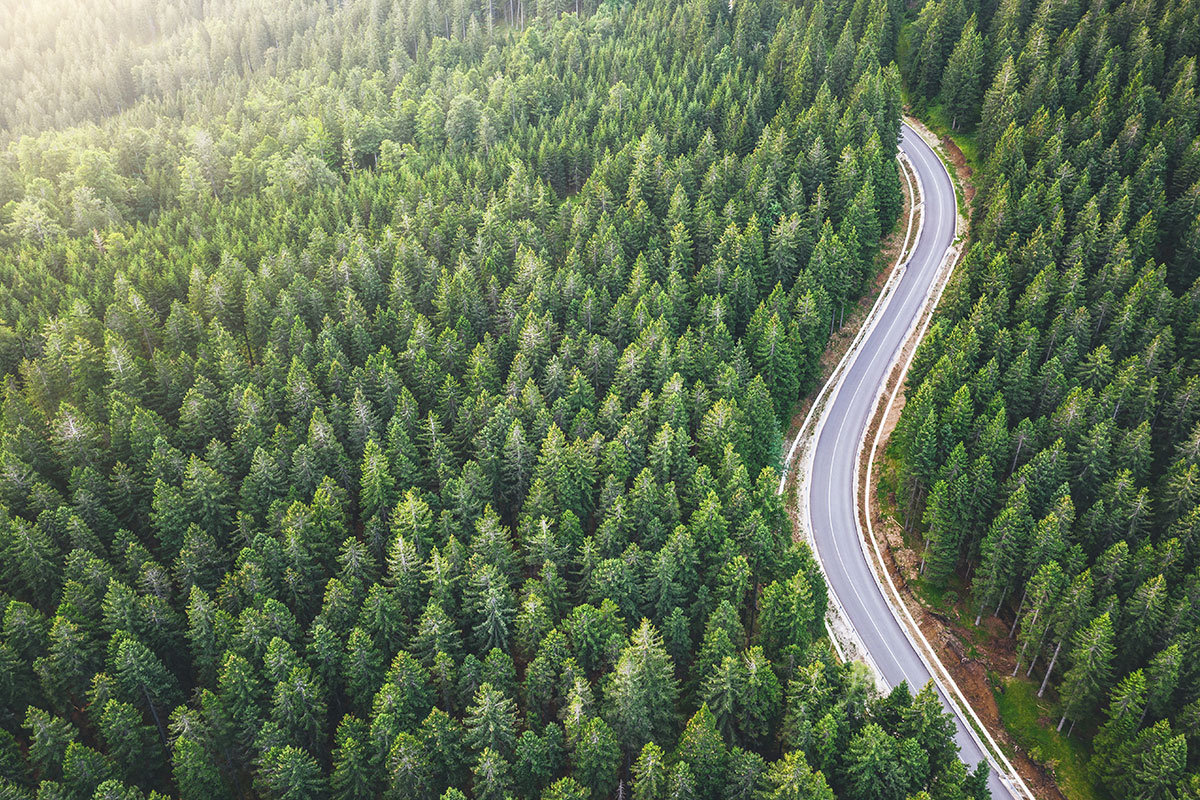 Picture: Getty
"If you don't know where you are going, any road will do."
Attributed to Lewis Carroll's Cheshire Cat, this phrase is often cited by those praising the practice of meandering along with no fixed destination in mind. Don't get me wrong, I'm as big a fan of aimless wandering as the next person trapped in their COVID routine of daily permitted exercise. Travel, after all, is about the journey, not the destination.
But when it comes to business, I'm a bit of a fan of that other relevant phrase – one of the habits described by Stephen Covey in his book The 7 Habits of Highly Effective People: "Begin with the end in mind."
This all came to me as I listened to a catchily titled webinar this month: "What will it cost for social landlords to secure consistently well maintained, net zero homes by 2050?"
The answer to which seems to be the eye-watering sum of somewhere north of £100bn. As one CEO speaking at the seminar said, her organisation's share of those costs will wipe out their development capacity for the next 29 years.
But then I asked the participants how 'net zero' was being defined, and among a shuffling of feet and downcast eyes, the general view was that wasn't an easy question to answer.
---
---
If we don't know what we mean, we are once again back to Lewis Carroll and in the Humpty Dumpty world of words meaning what we say they mean, which doesn't sit well with me when we are talking about dealing with probably the greatest existential crisis the globe has faced in millennia.
So, how about as a sector we coalesce around an agreed definition of what '2050 net zero' for housing associations is? I'll be shouted down, but this is how I'd define it:
First, it relates to the total activities of the housing association and its upstream and downstream relationships. It's not just about assets and energy use.
In the language of the Greenhouse Gas Protocol, we are talking about Scope 1, 2 and 3 emissions. Scope 1 covers direct emissions from owned or controlled sources. Scope 2 covers indirect emissions from the generation of purchased electricity, steam, heating and cooling consumed by the reporting company. Scope 3 includes all other indirect emissions that occur in a company's value chain.
The inclusion of Scope 3 emissions is contentious – some would argue that it creates double counting. But how else will the sector measure the significant impact that, for example, using cement in construction or maintenance activity has?
So if greenhouse gas (GHG) emissions are the total of Scope 1, 2 and 3 emissions, and even after mitigating measures, those exceed zero (and they inevitably will), how does any organisation get to 'net zero'?
The answer is the minefield of carbon offsets. These are frequently criticised for being of poor quality (is 'protecting' an area of rainforest from destruction really a verifiable offset?) or of creating perverse incentives (allowing rich polluters simply to buy their way to net zero without significantly reducing its own GHG emissions).
Yet genuine offsets do exist – providing they meet five key tests. They must be:
Genuinely additional to what would have happened anyway
Fairly calculated and not overestimated
Permanent with no scope for leakage later
Not claimed by another entity
Not associated with significant social or environmental harm
One last thought. We can expect the pace at which net zero is approached to accelerate as we move towards 2050. But relying on the majority of change taking place in, say, the past 10 years, risks failure on a grand scale.
The sector must set interim targets – say, a 50% reduction from 2025 levels of total GHG emission levels by no later than 2040.
With clear definitions and milestones in place, the sector will know where it is going – and can have proper measures along the way to know how it is getting on.