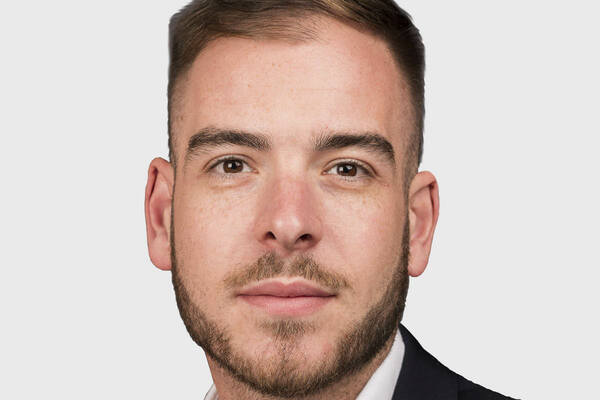 ESG and socially responsible investing aren't new concepts but in recent years this topic has been climbing up the agenda list for many organisations, including housing associations. But are ESG and impact investing still a key priority given the challenges we face as a result of the COVID-19 pandemic?
If anything, COVID-19 has shown how committed the public and investors are to the wider ESG agenda. The public have become more alive to the importance of addressing social and environmental issues. Now more than ever people realise that communities rely on each other and the pandemic has brought us closer together, as humans and as communities.
The UK government is unveiling new initiatives including pledging its commitment to a green recovery agenda. This includes a £1.3bn investment fund that aims to deliver 45,000 new homes and create up to 85,000 jobs as part of its green economic recovery plans.
"While it's clear there is more interest from organisations and investors in ESG strategies, there remains a lack of standardised ESG data and reporting methods"
The proposals include "strict accreditation rules for tradespeople involved in the government's £2bn Green Homes Grant scheme to ensure homes are of the highest quality", which means they include green insulation and appliances. The question is whether this will replace the government's previous manifesto promise to provide £3.8bn to decarbonise social housing stock over 10 years – surely not?
During the pandemic, the Welsh government realised "like never before" the importance of warm, secure and affordable homes. If one thing is certain on the back of the pandemic, it is that homelessness is likely to increase. At the start of the pandemic the Welsh government allocated £10m to help homeless people to self-isolate, but it has now increased this fund to £40m to help prevent homelessness in the first place. It has also allocated £45m to its Innovative Housing Programme, which will provide funding for the building of new carbon-neutral social homes using modern methods of construction. All good news, but is this nearly enough?
At a local government level, Warrington Borough Council launched a green bond that will see residents invest in the region's renewable energy and energy storage sectors, as it works to deliver a carbon-neutral town by 2030. It will be interesting to see if residents are prepared to invest in their local authorities to directly influence environmental and social changes, especially given more than half of the UK's local authorities had made climate emergency declarations pre-pandemic, with many setting net-zero targets ahead of 2050.
Green, social and sustainable finance
John Gandolfo, vice-president and treasurer at World Bank Group member the International Finance Corporation, stated at the start of September that social bond issuance has totalled $43bn so far this year, compared with $17bn during 2019. It has been suggested that a large percentage of these funds has already been allocated to mitigate against the impact of COVID-19.
Sustainable investment funds have also proved slightly more resilient during the summer months than their conventional fund counterparts, because of the mindset of a typical sustainable fund asset-owner who is often focused on longer-term return and the non-financial impacts of their investments. High-profile asset managers including Blackrock and Robeco have recently launched new green and ESG portfolios.
As part of a $10bn debt offering, Google's parent company Alphabet has issued $5.75bn in sustainability bonds, which they believe is the largest sustainability or green bond by any company in history. For projects to receive support from the bond, they must fall into one of the eight priority categories identified by the company, including: energy efficiency, renewable energy, green buildings, clean transport, circular economy and design, affordable housing, racial equality, and support for small businesses in the wake of COVID-19.
Strong interest in sustainability-linked loans has remained during the pandemic. ESG objectives in the real estate sector have typically been environment based, usually focusing on energy efficiency/environmental ratings of buildings (both new and existing) such as using the BREEAM rating, Energy Performance Certificate scores or the Code for Sustainable Homes rating.
A key development in the past year is to have more than one KPI, including separating new and existing buildings. A future trend we expect will be for borrowers to also incorporate social and/or governance KPIs alongside environmental KPIs so companies incorporate the full ESG spectrum, which we have already started to see in the market this year.
The role of social housing
At NatWest we've refreshed our commitment to the social housing sector with £3bn of new funding available over the next three years that can support the development of around 20,000 new homes and improve living conditions in existing properties. We are committed to supporting the delivery and maintenance of housing in the UK, which is vital to the economy and people and families who rely on affordable housing.
The Housing, Communities and Local Government Select Committee said at the start of August that there is evidence of the need for 90,000 social rented homes each year. Creating sustainable social housing must be part of the UK's recovery strategy, particularly as the pandemic has highlighted social inequalities across our communities. In addition to supporting infrastructure and creating jobs through building projects, new and improved social housing will benefit some of those who have been hit hardest by the pandemic.