It has been a game-changing week for the social housing sector with the details published on the new Affordable Homes Programme and a new model for shared ownership. The changes throw up huge questions for everyone working in social housing in England, writes Martin Hilditch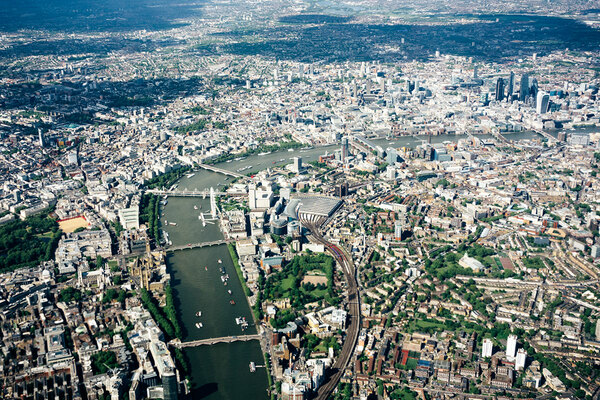 London has seen a reduction in its affordable homes grant (picture: Getty)
There are a few certainties in the world of social housing. The first is that the relationship between the Ministry of Housing, Communities and Local Government and the Department for Work and Pensions will continue to resemble that of two people who have never met before throwing bricks at each other's heads.
The second is that every five years or so there will be a game-changing set of policy announcements. A decade ago there was the axing of grant funding for social rent and the introduction of the new, more expensive "affordable rent" product. At the time, that prompted Inside Housing's memorable front-page proclaiming "the end of social housing".
Five years later, amid a growing antagonism between government and the sector, there was the enforced rent cut and move to extend the Right to Buy to housing association homes.
---
---
Now, it feels like we've reached another moment in time. Following hot on the heels of radical planning reforms there's detail of the new Affordable Homes Programme (AHP) and proposals for a new shared ownership model. The Social Housing White paper, likely to toughen consumer regulation, is on its way.
This week we found out that the AHP will represent a cut in resources for London compared with the last programme, from £4.8bn to £4bn. And the government also announced changes to shared ownership, including reduced minimum initial shares, the ability to staircase at 1% intervals, and a new 10-year period for new shared owners where landlords will cover the cost of any repairs.
The new model for shared ownership raises the most questions, including a potentially serious impact on the cross-subsidy model that associations currently use to fund other areas, such as social and affordable rent. As one chief executive said this week, if standard leases are being rewritten but are not available for some time, how does the sector plan with confidence? What will the impact be in terms of lenders' attitudes to the sector and the product? Will prospective shared owners wait for the new terms before buying?
There are questions about how this will affect the AHP's ambitions. And, given the impact of the pandemic on boroughs like Brent and Newham, both with high levels of overcrowding, there are questions about whether the new settlement abandons many people to the 'old awful' (and swerves potential preparation for future pandemics).
For now, the most sensible thing to do is keep banging on the door for answers.
Martin Hilditch, editor, Inside Housing