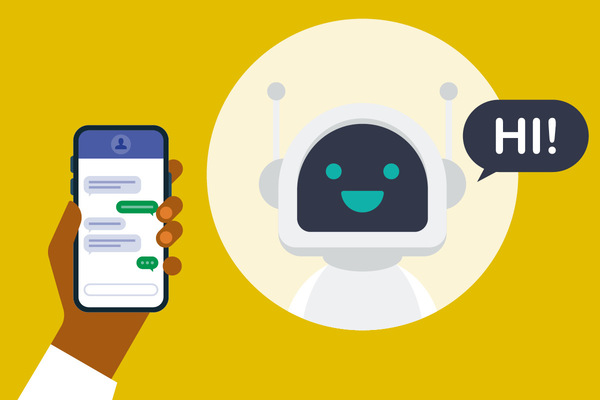 What do you see as the longer-term potential for customer service technology in social housing?
Often, teams are dealing with the same queries over and over again. I suspect in the longer run, chatbots will become helpful for those sorts of frequently asked questions.
Chatbots work for any text-based mobile channel. Users simply enter their question and then the software simulates a human conversation providing relevant answers. This means residents can get quick answers, via text, at any time of day. This method also frees up staff to deal with the more challenging or complicated issues.
Critical alerts are also something that can help. Traditionally a letter is sent when, for example, major maintenance work is to be carried out on a building. But, again, letters are an unreliable method of communication, with data showing they are only opened 75% of the time. Instead, we can enable a text to be sent out to all residents in the building – which we know is opened 95% of the time.
This text might include a link to a website that gives further information about the work and offer options for asking questions.
How might social landlords go about collecting more effective resident feedback?
We have seen many social housing providers, with the best of intentions, still sending letters and making calls to collect feedback. The net result is that not much feedback is collected and resources are directed to the wrong areas based on an imperfect sample of residents' views.
But surveys are something else that can be delivered by text, mobile web app or instant-messaging services. And it's possible to make surveys much more compelling and easy to complete when such methods are used – video can be included, for instance.
It also means data from surveys can immediately be collated and easily analysed. This makes it possible to quickly identify trends, areas for action, and to make positive changes that will increase tenant satisfaction.
At Esendex, that positive change is what we want to support social housing organisations to make. We really do believe mobile technology can help landlords improve customer satisfaction, and are keen to have conversations about that – indeed we've got a forthcoming webinar to support just those sorts of discussions, sign up at www.esendex.com/inside-housing.