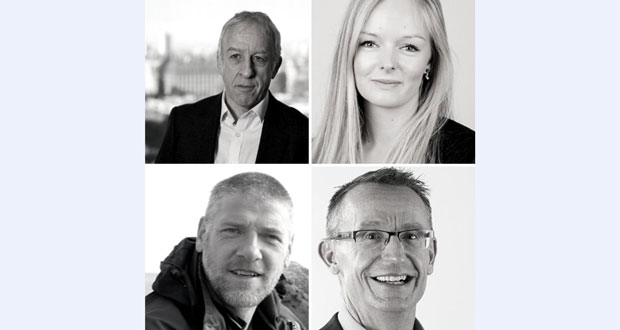 The Supply Chain Sustainability School is hosting an interactive online conference to mark a challenging but potentially transformational year of activity amongst its FM partners.
The FM Conference titled 'Transforming The Way We Do Business: One Year On' takes place on Thursday 18 February from 09:30-12:30 and is free to attend.
Aimed at those who seek to deliver a functional, flexible, safe, healthy, and sustainable built environment, the conference will be packed with audience polls, Q&A sessions and a host of speakers and panel members from across the built environment and contain vital insights for any organisation seeking to contribute.
Keith Chanter, Chief Executive Officer, EMCOR UK will address placing "purpose" at the heart of strategy, focusing on the UN's Sustainable Development Goals and how we can all contribute to their delivery.
Catriona Brady, Director of Strategy and Development, World Green Building Council will consider the challenge of transforming health and wellbeing in the built environment.
James Cadman, Lead Consultant at Action Sustainability will suggest why and how we can go about saving the low carbon gains achieved during lockdown.
Rory Murphy, Commercial Director, VINCI Facilities will examine how we mainstream a social value-based business model as we build back – a critical topic for any organisation and particularly in the light of recent changes in client expectations for those supplying the Public Sector.
The event rounds off with a plenary session chaired by Shaun McCarthy OBE, Chair of the Supply Chain Sustainability School. Panellists will answer questions on how the FM sector plan to deliver a successful and sustainable built environment in the face of unprecedented levels of uncertainty, including; current and post-pandemic conditions, the skills gap and more.
Panellists will include the speakers along with: Amelle Mestari (Procurement Director, Bouygues E&S), Ash Wheelhouse (Senior Property & Projects Manager, SGN Property) Martin Gettings (Head of Sustainability, Canary Wharf Group) and Andy Haigh (Director, Climate Positive Solutions, Grosvenor).
Mark Turner, FM Sector Lead for the Supply Chain Sustainability School said: "This is the second FM conference the School has hosted but the first to be run entirely online. We've had unprecedented levels of audience interest already and we're excited to address such important topic matter."
To register for the event click here.