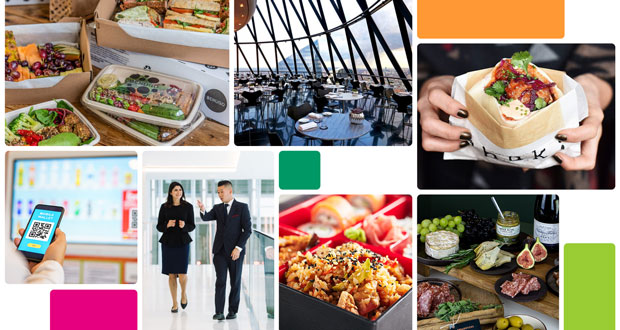 Mosaic, a new subscription-based contract catering and FM model, initiated by Bartlett Mitchell (BM) has been launched as part of a move to offer clients flexible solutions in a post-Covid workplace.
The model will enable clients to sign-up to a flexible monthly budgeted plan, where all the client pays for is the food and services consumed and used during that period.
As a collaboration between the caterer, BaxterStorey, Benugo and Portico (the reception services business), it is the first initiative developed as part of BM's new relationship with Westbury Street Holdings (WSH).
Mosaic's subscription plans include flexible access to all hospitality, reception, front-of-house, and catering services and, as needs change, the plans allow businesses to scale-up as more people return to the workplace.
Clients which do not currently have volumes which require a full service, be that number of days a week or type of service, will have the ability to look after their teams with flexible operations that will help to maintain employee attraction and engagement.
Mosaic will be led by a specialist client accounts team which is cross-trained to increase productivity and reduce labour costs. Clients will also be able to utilise the latest app technology to deliver a Covid-19 safe hospitality experience and a pre order pay system.
Consisting of three membership levels, clients are allocated a dedicated account manager who will work with them to develop their monthly plan. To provide additional flexibility, any credits not used during any given month are rolled over. A membership can be cancelled at any time. All membership levels have access to a wide range of benefits including a monthly chefs masterclass and a customer recipe newsletter.
Clients will also be able to work with other leading food brands and people, including high street 'grab and go' businesses, to Michelin star chefs.
Wendy Bartlett, founder, Bartlett Mitchell, said: "We are very excited to launch Mosaic. Given the current landscape in the workplace, we know that clients are increasingly looking for a concept which can be aligned to their rapidly changing movements and business behaviours.
"Mosaic will enable businesses to tap into catering services which can be instantly flexed and adapted to their immediate needs."