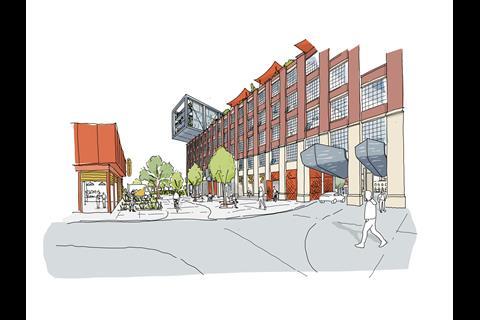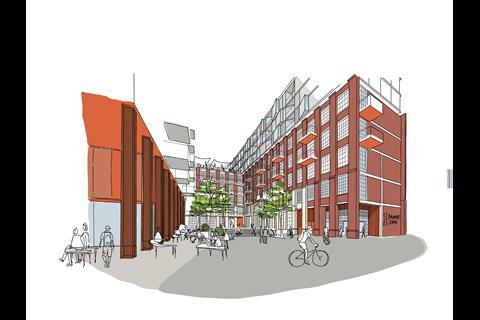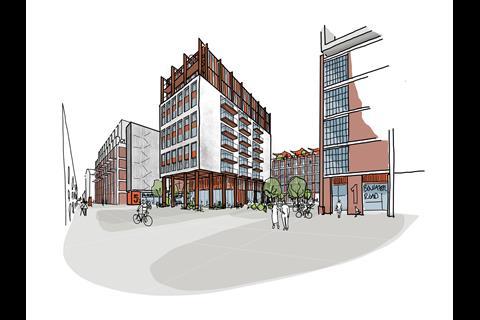 Studio Egret West and Coffey Architects are consulting on revised proposals for a £200m scheme to turn a semi-derelict former factory site in south-east London into new homes and workspace after a dramatic eleventh-hour listing derailed the original proposal.
The new plans contain significantly less affordable housing – possibly none at all – because developer U&I says the requirement to restore the former Siemens cable factory dramatically changes the scheme's viability.
Plans for Faraday Works were originally submitted to Greenwich council in late 2019 but the scheme became unworkable in its original format when Historic England announced it was giving grade II listing to the only building on the 2.4ha site that had been slated for demolition.
Known as 37 Bowater Road, it was built in 1911 as a rubber-coated copper-wire cable factory for Siemens Brothers to designs by Siemens works manager, W Dieselhorst and in-house architects, Herbert and Helland.
The existing site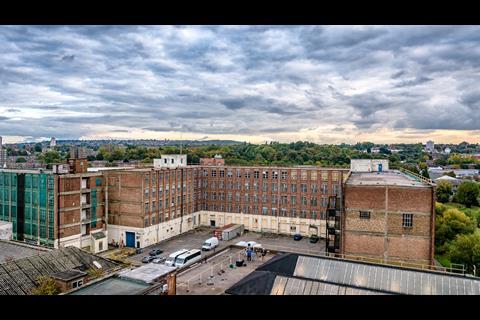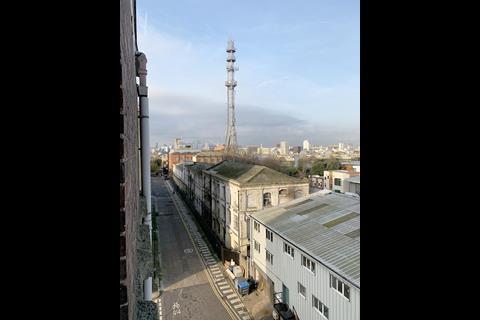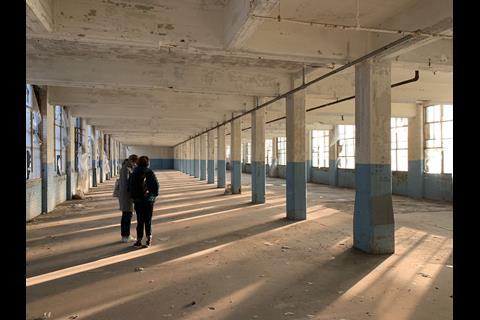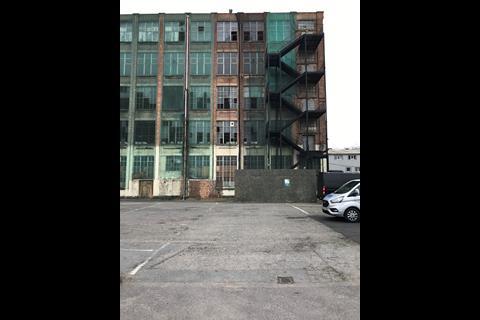 The listing acknowledged its use of the pioneering American reinforced concrete Kahn system. The citation also praised its "impressive massing and spare functional" aesthetic which presaged later 20th-century industrial design – as well as the important role Siemens played in the history of telecommunications.
Faraday Works is part of the wider 100ha Charlton Riverside opportunity area designated by Greenwich and the GLA. It will provide a mix of workspace, an innovation hub in the Wire Workshops, the oldest building on site, along with space for makers and light industrial uses and hundreds of new homes.
The new proposals retain the focus on employment space but are lower-rise – up to 10 storeys compared to the 13 in the current application – and contain 120 fewer homes.
The developer said these changes plus the cost of restoring 37 Bowater Road and other locally listed buildings meant it was now proposing 8% or less affordable housing rather than the original 35%. It said it was working with the council to try and bring in funding to improve this.
Richard Upton, chief executive of U&I, said the revised proposals retained much of the ethos of the previous scheme while placing the restoration of the historic buildings at its heart.
"Our ambition is an exemplar heritage-led scheme, featuring new homes, retail and employment spaces, all wrapped in beautiful public realm. This will deliver space for 800 jobs and around 380 new homes," he said.
The cable factory would be restored and adapted, along with the other buildings on site, he said. It would house commercial and light industrial uses on the ground floor, with residential above, taking advantage of unusually high ceilings and large open floorplates.
Upton added: "We also want to reflect some of the legacy of engineering innovation on this site through contemporary additions and extension. We are pleased that the key move of cantilevered roof extensions to 37 Bowater Road has been supported by Historic England and the Design Review Panel in early consultation."
The scheme also includes improvements to the river path. Coffey is designing the Junction Box and Faraday Building elements.
Galliard Homes pulled out of the project which is now being brought forward by U&I and landowner Royal London.
A revised planning application is due to be submitted this summer, withwork slated to start on site in early 2023 and complete in 2026.
The originals plans, now being revised