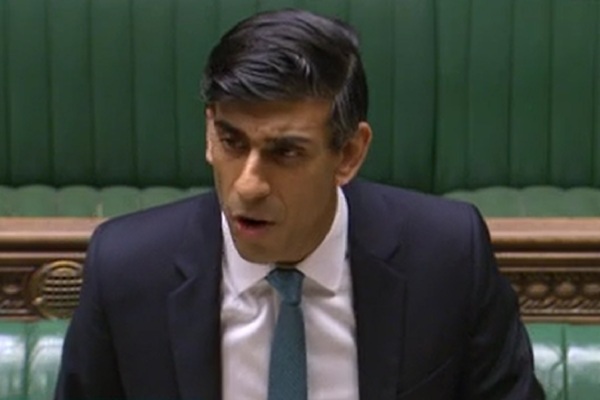 The announcement comes after the Treasury last year embarked on a consultation on the future of infrastructure finance, including the creation of a National Infrastructure Bank to fill the void left by the European Investment Bank (EIB) when the UK leaves the EU.
Today's announcement was made in the chancellor's Spending Review speech to parliament, which also included a £7.1bn Home Building Fund and a £4bn Levelling Up Fund.
Further details for the National Infrastructure Bank are due to be announced at the next Budget, but the plans form part of a new National Infrastructure Strategy published today.
Elsewhere, the government has published its response to the Public Works Loan Board future lending terms consultation, which closed to responses at the end of July, and a refreshed Green Book aimed to better support its 'levelling-up' agenda.
The Green Book is the government's guidance for appraising proposals concerning public spending, taxation, changes to regulation and changes to use of existing public assets and resources.
The National Infrastructure Strategy document states that in line with the government's commitment to supporting private investment, the UK infrastructure bank would "co-invest alongside the private sector in infrastructure projects". It will operate UK-wide, but will be based in the North of England, and will "support the government's ambitions on levelling-up and net zero".
The strategy publication also emphasises that the government will not introduce the former private finance initiative models (PFI1 and PFI2).
It is not yet known to what degree housing will feature in the new bank's plans, but Rishi Sunak's wider announcements today spoke of a more "holistic" approach to governmental spending.
"For too long our funding approach has been complex and ineffective, and I want to change that," the chancellor said, as he announced a £4bn Levelling Up Fund, to be jointly managed by three departments.
"Any local area will be able to bid directly to fund local projects, and the fund will be managed jointly between the Treasury, the Department for Transportation and the Ministry of Housing, Communities and Local Government, taking a new holistic 'place-based approach' to the needs of local areas."