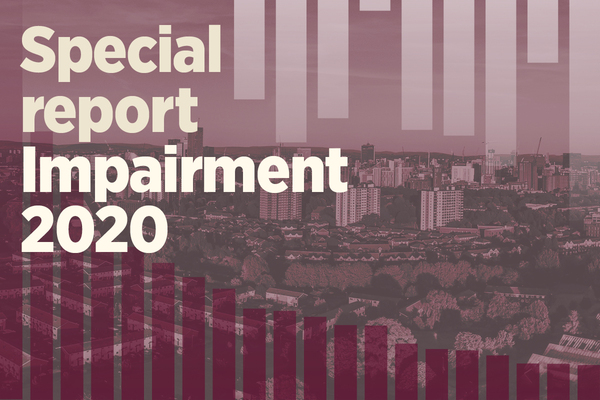 Individual HAs: reversals
This report also looks at impairment reversals and write-backs, which are credits rather than charges to the operating surplus.
Some impairments are partially reversed the following year. For example, the value of shared ownership, open market sale, market rent and student rent properties might be higher than expected in a buoyant market. Similarly, land values that were above expectations or build costs that were lower than forecast can also result in a write-back.
The number of HAs in this list slightly decreased this year, dropping to six from seven. The combined reversal totalled £8.8m, compared with £7.3m the year before. This resulted in a 2.5 per cent increase in operating surplus to £356.3m.
HAs in this list are Guinness, Optivo, Orbit, Aster, Karbon and Housing Plus. Collectively, these HAs had 232,346 units, with Guinness holding the most units at 64,039. Optivo and Orbit followed with 45,406 and 44,753 units respectively.
Guinness reported the largest reversal at £7.4m, compared with an impairment of £1.2m the year before. This translated to an 8.5 per cent increase in operating surplus to £87.2m.
In its accounts it said the reversal was a write-back relating to historic impairment charges on some of its rented properties. It added that the properties' "income-generating capability and depreciated replacement cost now justifies their carrying value on the statement of financial position".
Orbit had the largest operating surplus at £90.5m, which was up 0.1 per cent because of the write-back. It was followed by Guinness and Optivo, the latter of which saw its surplus rise by 1.2 per cent to £72.9m as a result of the write-back. Housing Plus had the smallest operating surplus, which stood at £19.7m after a 0.1 per cent increase after the impairment reversal.