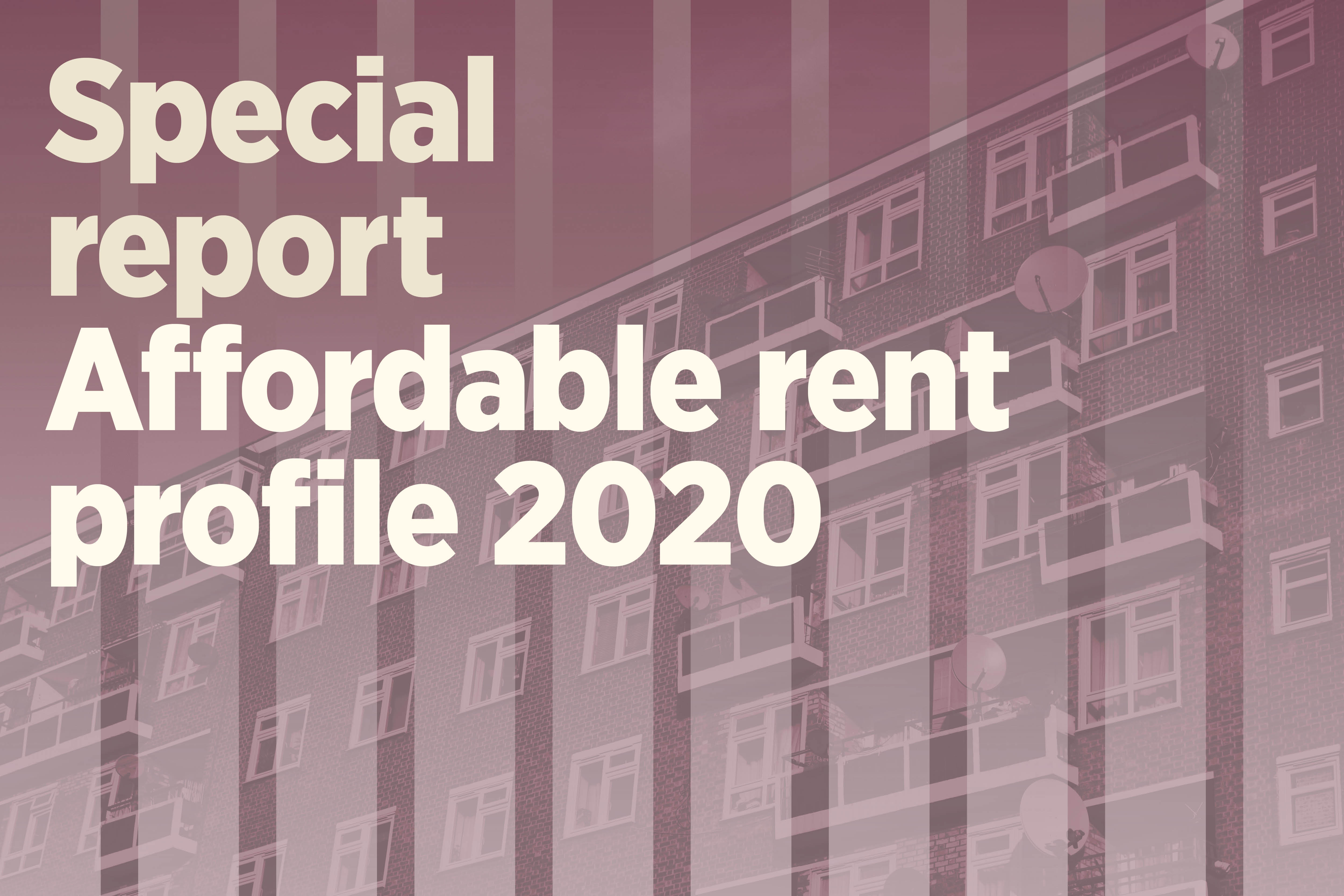 Average affordable rent charged by RPs in LA areas: highest 25
This report also looked into the HAs that charge the highest and lowest average weekly rents and the locality in which they do so, as well as the local authority (LA) areas with the highest and lowest weekly rent levels.
The highest 25 rents were all in Greater London, with Tower Hamlets, Barnet, Hackney, Hammersmith and Fulham, and Westminster appearing more than once.
Notting Hill Genesis was the HA that appeared most in this list (seven times). Out of these, its AR units with the highest average weekly rents at £260 were in Tower Hamlets, where it had 282 AR units. This compared with 1,286 self-contained GN units in the same borough, with an average weekly rent of £139, resulting in an 87 per cent margin between the two tenures.
Its highest margin was seen in Newham, where it had 309 AR units with average rents of £239 and 610 self-contained GN units with average rents of £126. This resulted in a 90 per cent margin.
According to its 2019/20 accounts Newham is one of five boroughs where the HA has over 4,000 homes under management. The other four were Barnet, Brent, Kensington and Chelsea, and Hammersmith and Fulham.
One Housing appeared three times in this list, with AR stock in Lambeth, Haringey and Camden. Its 126 AR units in Haringey had its highest overall margin between its two tenures (116 per cent), with its average AR rates coming to £266, compared with a £123 weekly average for its GN stock.
Agudas Israel Housing, which provides supported care in Hackney, had the highest overall AR rents, charging £302.
Lowest 25
In contrast to the higher rates, the lowest average rents in England were all found in the Midlands or in the North. The LA areas of County Durham and Kingston upon Hull had the lowest averages with £83 and £84.50 respectively.
Home Group appeared by far the most times in this list, with AR stock with low rent averages in eight LA areas, including holding the lowest AR rent in County Durham.
Two HAs in this list had higher GN rents than their AR averages. This included Home Group in Bradford, which had 265 AR units with average rents of £88, compared with £93 for its GN units.
Bromford Housing Group in Walsall also had a higher GN rent compared with its AR units, with averages of £90 and £98.
Other HAs that appeared more than once in this list included The Riverside Group and Together Housing, with AR stock in LA areas including St Helens, Pendle and Rossendale.
The highest margin seen in this list was 33 per cent (compared with a margin high of 116 per cent in the 25 highest rent list). That was for Empowering People Inspiring Communities' stock in Stoke-on-Trent. The HA had 150 AR units with an average of £86 and 953 GN units with an average of £64.