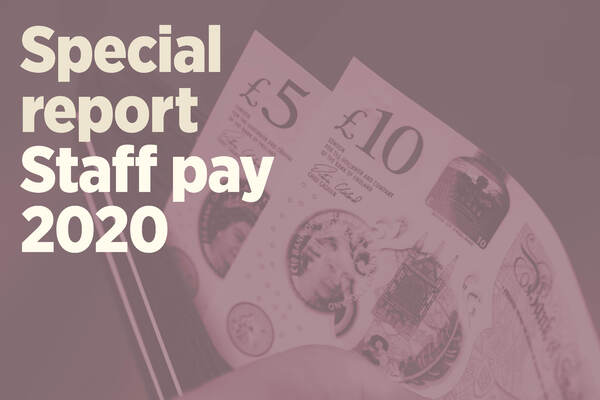 The bulk of its 1,491 FTEs were classed as housing, support and care staff (1,190), with 239 in administration and 62 in development. Total staff costs stood at £72m and £1,595 on a per-unit basis.
Catalyst had the largest increase in FTEs of 77 per cent to 1,075, which can perhaps be explained by the group's merger with Aldwyck, which completed in December 2019.
Following Catalyst was L&Q, with a 41 per cent increase in its FTEs to 3,436, which spanned multiple areas of work, including the chief executive department, care and support, development, and technology and digital.
In its accounts for the year, L&Q said that 512 FTEs joined the group during the period after it acquired Trafford Housing Trust, which completed in October 2019.
England LSVTs
Similarly to the traditional HAs, the 10 organisations with the highest average pay were based in the South of England, largely covering areas within Surrey, Sussex and London.
Red Kite Community Housing had the highest average pay among these with £41,143 – up nearly three per cent on last year. It also had some of the lowest staff costs seen among this group of HAs, totalling £7m. This translated to a staff cost of £1,015 per unit, which was up nearly eight per cent on last year.
On the other end of the scale, Bromford had the largest total staff costs with £65m, working out to £1,464 per unit. Both of these figures were up on the prior year – seven per cent and five per cent respectively.
Alliance had the largest reduction in average pay of 8.7 per cent. Alliance's change was down to a 16 per cent rise in staff numbers, which was well ahead of a four per cent increase in the total wage bill.