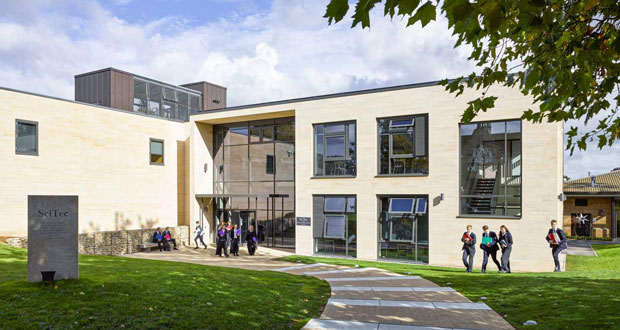 Independents by Sodexo has been awarded a five-year catering contract at Oundle School, one of Britain's leading co-educational boarding and day schools.
Coming into effect on 1 January 2021, the contract will include a significant investment and refurbishment programme, to upgrade and modernise the catering infrastructure across the school's extensive estate, including Laxton Junior School.
Introducing innovative menus developed on the understanding of what's important to Oundle's pupils, Independents by Sodexo will offer new contemporary dishes, sourcing fresh, seasonal ingredients to reflect the dining preferences of the schools varied pupil demographic.
Complementing the catering operation, additional staff appointments will place emphasis on food expertise, enhancing nutritional education and providing strategic guidance for the future development of services at the school.
Jeremy Alderton Managing Director, Independent and Private Schools at Sodexo UK & Ireland said: "We are delighted to be entering into this partnership with Oundle School and recognise the importance of partnership working to meet and exceed expectations.
"Building an understanding of the role that good food and nutrition plays is paramount and it's our ambition to work with pupils, staff and parents to ensure they are engaged with and supportive of the programme at every step."
Based in Northamptonshire, Oundle traces its history back to 1556, when Sir William Laxton, Lord Mayor of London and Master of the Worshipful Company of Grocers endowed a 'Free Grammar School' in Oundle, where he had been educated at the original Guild School founded in 1506.