News
17/09/20
by Nathaniel Barker
Social housing providers are preparing for a potential second wave of the COVID-19 pandemic by stockpiling personal protective equipment (PPE) and carrying out safety checks ahead of schedule, a survey by the Regulator of Social Housing (RSH) has found.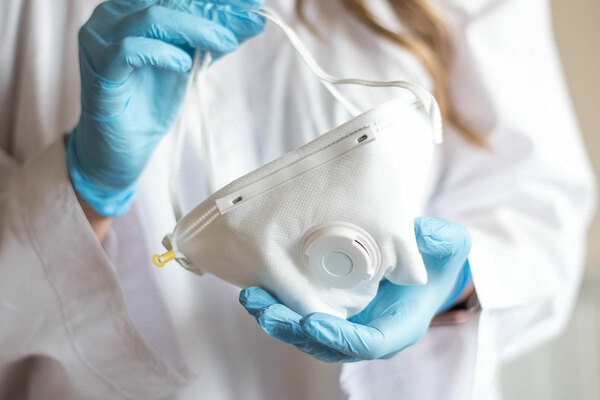 "Many providers" have already begun increasing PPE stocks to prepare for a potential second wave of COVID-19, the regulator's monthly coronavirus survey has found (picture: Getty)
The regulator's fifth monthly Coronavirus Operational Response Survey (CORS) for August highlighted landlords' concerns about a resurgence of the virus and widespread lockdown restrictions being reintroduced, a summary of responses published today said.
"Many providers" have already begun increasing PPE stocks, carrying out health and safety checks pre-emptively and making contingency plans to address possible staffing pressures, according to the briefing.
Housing providers with care and support operations are worried that a second wave "could increase their usual winter challenges and put additional pressure on staffing and supplies".
Backlogs in repairs and safety checks were reported to be "improving overall", the RSH said, but some landlords in areas under local lockdown have returned to an emergency-only service and seen jobs build up again.
---
---
Most providers are working through backlogs and many have extended their normal response times for routine jobs as they clear their to-do lists, it added.
Some reported that they have already cleared routine repairs backlogs and returned to business as usual.
Overall service delivery across the sector "remained stable" in August, the survey found, with a significant increase in the number of providers completing all statutory gas safety checks.
Providers also reported completing more fire compliance, asbestos, electrical, legionella and lift checks, the RSH said, but it did not provide specific figures.
A graph included in the summary report indicated that on asbestos, electrical, legionella and lift safety checks, at least one provider said it had "few or no complete and a material backlog" or was "not maintaining safe staffing levels and essential service delivery".
Most providers continued to report no issues with staffing for care and support, the survey found, with face-to-face support services resuming and communal areas being reopened.
The RSH launched the CORS to track how the sector is coping with challenges posed by the COVID-19 pandemic.
It will repeat the survey monthly until at least December.
Social landlords are being told to report to the RSH if they believe that tenant safety is threatened or financial viability is under strain.