News
16 Oct 2020
by Gavriel Hollander
Smaller housing associations should look to the retail bond market for environmental, social and governance (ESG) investment, according to a council that has recently closed a pilot £1m 'community municipal investment' (CMI) issuance.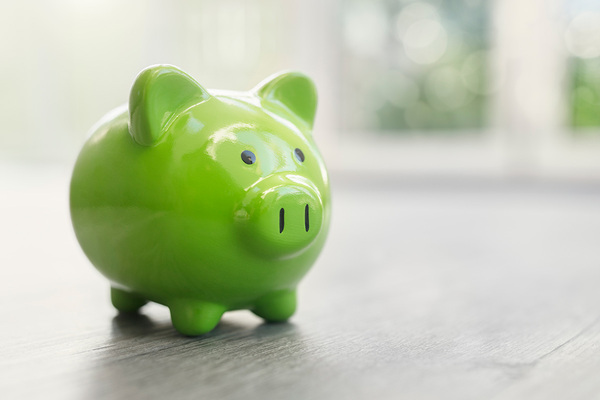 Picture: Getty
Sharelines
---
Smaller HAs should look to retail bond market, says council that has closed £1m pilot #ESG deal #UKhousing #SocialHousingFinance
---
Joseph Holmes @WestBerkshire said that the £1m 'community municipal investment' that the council used to fund environmental projects including solar PV had "absolute applicability to housing associations" #UKhousing #SocialHousingFinance #ESG
---
Speaking at Social Housing's Impact Investment and ESG Conference, Joseph Holmes, executive director of resources at West Berkshire Council, said that the £1m bond that the council used to fund environmental projects including solar PV had "absolute applicability to housing associations" and other social landlords.
He added: "I've worked in councils with [a Housing Revenue Account] and this sort of thing would work really well because you have that strong local connection."
Through a CMI, a council issues a bond or a loan mechanism directly to the public. Crowd funding platform Abundance Investment provided the platform for the issuance.
West Berkshire closed its first fundraise on its bond earlier this month, with around a quarter of the total investment drawn from local residents.
Mr Holmes said that the council turned to the retail market after the Public Works Loans Board's (PWLB) lending rate shot up by more than one percentage point last autumn.
He told delegates that the interest rate was more than 50 basis points (0.5 per cent) lower than the PWLB rate, creating a saving of around £15,000. "Admittedly it's on a comparatively small amount but if you scale it up it's a really substantial saving on debt financing for us."
He added that public sector borrowers "absolutely had to get a rate lower than the PWLB" as issuing a public bond at a higher rate would mean the council would be "inadvertently subsidising from the taxpayer".
That saving is traded off against extra work and resources that are required to issue an ESG retail bond.
Patrick Minjauw, deputy treasurer at Clarion Housing Group, agreed that the model "could certainly work for smaller housing associations", but gave a warning to be aware of the cost of going down the ESG route.
---
---
"There is cost attached to it if it is not a traditional bond," he said. "First you have to have the infrastructure in place for an ESG bond. That means you have to set up the framework, you have to invest time, you have to get a rating agency on board. That is just the set up cost involved in organising that kind of financing. Later down the line you have to have a reporting structure in place, because [for] those bonds you need to report on the KPIs and use of proceeds etc… and that has a cost as well.
"There's a lot of work involved that might not be in a traditional bond, but I think it's all worth it. The advantages are [in] the reputation you can have. There is a kind of halo effect on the rest of your curve and that is all very positive."
Henrietta Podd, head of debt capital markets at Allia C&C, which also markets Allia's Retail Charity Bond platform, said that ESG funding still "had to make commercial sense".
She added: "One is unlikely to get a philanthropic rate for a large volume of funding."
However, she said that the retail bond market is open to housing associations, citing deals that had been done in the past by A2Dominion and Places for People.
Ms Podd added: "The barrier is regulation: prospectus directives and all the regulations around selling bonds to retail. It's a massive market and I know that there's a chief executive of a very large housing association who really does see that housing bonds available to retail are one of the answers to some of the needs of the future."
The Impact Investment and ESG Conference took place on 15 October online. Click here to learn more.