News
30 Sep 2020
by Rhiannon Curry
The Scottish Housing Regulator (SHR) has scaled back its intervention measures at two housing associations after both landlords delivered improvements.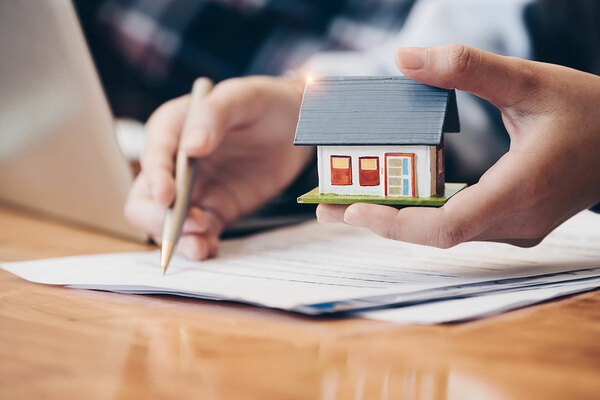 Picture: Getty
The regulator first intervened at Ruchazie Housing Association and Fairfield Housing Co-operative in 2018 to protect the interests of tenants and service users after it identified serious weaknesses in the governance and financial management of both organisations.
But it has now ended its statutory intervention at Ruchazie and reduced the number of statutory appointments at Fairfield.
Margaret Sharkey, assistant director of regulation at the SHR, said that the Ruchazie team had worked hard to make improvements: "With the support of the statutory appointments Ruchazie has improved its governance and financial management and is now compliant with regulatory requirements. So we have ended our statutory appointments to the governing body."
The regulator ended the appointment of the statutory manager at Fairfield in May and is now reducing the number of statutory appointments to the governing body from seven to four as Fairfield continues to improve its governance and financial management.
The four remaining statutory appointments will support the co-operative as it continues to deliver improvements, it said.
Helen Shaw, also assistant director of regulation at the SHR, said: "We have seen positive action and progress by Fairfield in addressing its serious weaknesses. We have reduced the number of appointees to reflect the progress which has been made."
---
---
Updated corporate plan
The regulator also published an update of its corporate plan this week, setting out the work it intends to do during the next six months.
This includes publishing a national charter report, landlord reports and an updated comparison tool next month, and publishing information about the indicators it will use to assess risk this year in November.
Financial statements for social landlords and reports on their borrowing will be published early next year.
In March, it intends to begin publishing updated engagement plans that will reflect the outcome of its risk assessment for all local authorities and registered social landlords. For registered social landlords it will also publish a regulatory status for the first time.
George Walker, chair of the SHR, said: "We know social landlords are facing new and emerging challenges stemming from COVID-19 and they are working hard to rise effectively to these ongoing challenges."
He said that the regulator will continue to monitor and report on how the sector is responding, and that it will keep its work plans under review.
"We will keep a clear focus on our statutory objective, our regulatory priorities and our vision of well-run social landlords providing safe homes for people who need them at rents tenants can afford," he said.