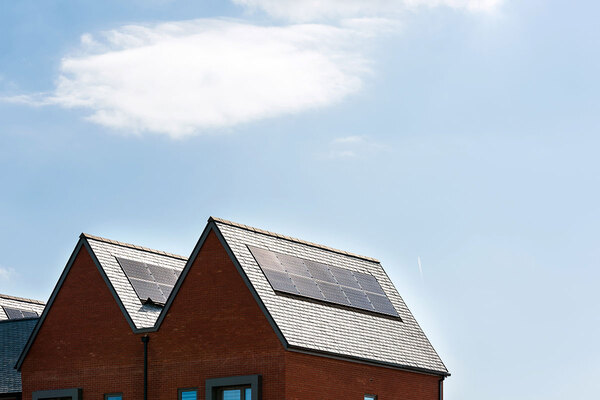 The SFHA is calling on the Scottish government to carry out an "urgent and comprehensive" review of EESSH2.
Sally Thomas, chief executive of the SFHA, said: "The social housing sector has the most energy efficient homes in Scotland, and the Scottish government's energy efficiency standards have helped to drive this.
"Good-quality, warm, energy efficient homes have a key role to play in helping to tackle climate change and fuel poverty, and our members are working hard to try and combat these issues and to meet the government's targets. However, it's clear from our research that considerable challenges stand in the way of our members meeting the EESSH2 target, such as funding, measurement methods and timescales.
"We are keen to work with the Scottish government so we can find a solution to these challenges, and our members can continue to increase the energy efficiency of their homes, tackle fuel poverty and play their part in contributing to the net-zero and climate change targets."
Teresa Bray, chief executive of Changeworks, said: "Changeworks is delighted to work with SFHA on this new research at this crucial time for integrated climate action. What is clear is the size of the challenge we face, not only in the social housing sector, but across Scotland.
"We need to ensure a just transition to affordable low-carbon homes for everyone by increasing energy efficiency without increasing fuel poverty.
"We look forward to working with SFHA members to do just that: to increase the energy efficiency of their homes, reduce fuel poverty and contribute to net zero."
A Scottish government spokesperson said: "We are wholly committed to becoming a net-zero economy by 2045 at the latest – and to making that transition in a way that is fair to everyone and leaves no one behind. We are clear that these principles are not an "optional extra" – they are central to how we make choices about reducing emissions in order to end our contribution to climate change.
"We remain committed to ending fuel poverty entirely and have the most ambitious and comprehensive fuel poverty legislation on this in the UK. By the end of 2021, we will have allocated over £1bn since 2009 to tackling fuel poverty and improving the energy efficiency of people's homes to make them warmer and cheaper to heat. Ground-breaking investment of £1.6 billion over the next five years is now underway to help transform the heating and energy efficiency performance of Scotland's buildings still further.
"The second milestone of EESSH2 will help remove poor energy efficiency as a driver for fuel poverty and contribute to achieving our emissions reductions targets. We need to accelerate our ambitions to decarbonise our buildings and, as set out in the Housing to 2040 route Mmp, have already committed to bring forward the review of EESSH2 to 2023.
"We have tasked an independent working group, the Zero Emissions Social Housing Task Force, with providing practical recommendations on what is required of the social housing sector to maximise its contribution to decarbonising heat in homes.
"We recognise the challenges associated with improving energy efficiency and decarbonising heat in buildings such as tenements where building owners have to act collectively, or in historic buildings. We will work with representatives and experts of these types of buildings to gather evidence on the types of interventions that will best support owners of such buildings to be able to decarbonise. We will also consult on our approach to regulation of these types of buildings, as set out in our draft Heat in Buildings Strategy."