News
19.03.21
by Jack Simpson
All homeowners living in flats with any type of external cladding will be given free assessments to determine which properties have materials that need to be removed, the Scottish government has announced.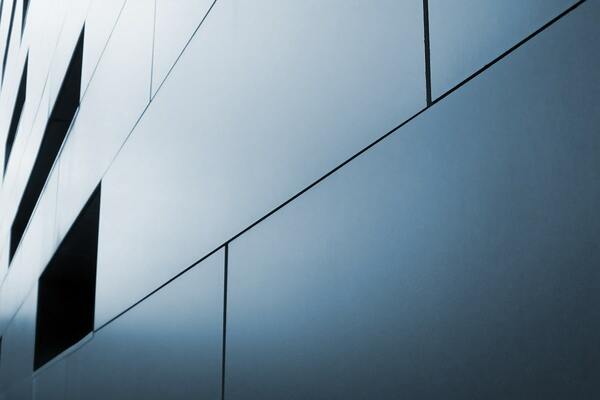 Metal cladding-min.jpg
In an announcement today, the Scottish housing minister Kevin Stewart confirmed that the Scottish government would be launching a Single Building Assessment programme which would check all buildings with cladding. The bill for these checks will be funded by the government, with flatowners protected from the costs.
The government has said that the move will allow it to identify the scale of the cladding problem in Scotland, and pave the way for the country to come up with a funding settlement to cover the remediation of dangerous cladding from blocks.
As part of the announcement today the government confirmed that it would commit to investing all of the £97m it has been given to fix the issue by the UK government on its plan.
---
---
The decision has come of the back of a report by the government-commissioned Ministerial Working Group on Mortgage Lending and Cladding. The report predicted that the majority of buildings would be deemed safe as a result of these checks. It added that this would mean many flatowners currently unable to sell their homes because of the reluctance of banks to provide mortgages on buildings until they have had a safety check, would now be able to.
Currently, banks in the UK require an EWS check on the majority of multi-occupancy buildings before they are willing to lend. This check requires a qualified fire inspector to check the materials on a building's external wall and decide if it needs remediation, or whether it can be given a clean bill of health for the banks to lend on.
Currently, flatowners usually have to pay for these EWS checks, costing the buildings collectively thousands of pounds.
The Scottish government has said that it believes the new free Single Assessment checks for buildings will be broader in scope than the EWS checks but provide equivalent and relevant information for banks and lenders. The ultimate aim of the Scottish government is to abolish EWS in Scotland to be replaced by a Single Building Assessment for every building.
The programme will start in June and could see the government coming up with a national remediation funding package by August, the housing minister has said.
The decision to fund a nationwide assessment programme was one of the key recommendations in a report published today by the Ministerial Working Group on Mortgage Lending and Cladding. The group, which was created in 2020, includes a range of stakeholders including housing bodies, banks and Fire and Rescue Services. The Scottish government has confirmed that it will take forward all of the groups recommendations.
Other recommendations include, making information more publicly available for potential buyers, in a way that does not present risks to people from malicious behaviour such as arson.
It also proposes that the assessments allow buildings to be triaged as red, amber and green. Green ratings will indicate where an assessment decides a building is safe and banks should lend on it. Amber and red, mean the assessments will form the basis of assessing remediation need, costs and funding gap to support bespoke solutions.
The report also recommended that that the Scottish Government should keep an open mind about what forms part of funding for remediation. For example this could include any other fire safety construction defects, such as internal issues, identified as part of the assessment.
Housing Minister Kevin Stewart said: "This is an important milestone for people who are living in buildings with cladding. I have heard personally from homeowners who have had to change their life plans or are living with real concern about safety – no one wants that uncertainty and anxiety to continue.
"As part of this proposal, agreed unanimously by representatives of homeowners, surveyors, property managers, lenders and developers in our Ministerial Working Group, we will start assessments in June with remediation funding confirmed as soon as possible afterwards, possibly as early as August. By funding the Single Building Assessments we will have a clear picture of the scale of the issue. This will enable us to provide support for the remediation work required – I do not want people left facing unfair remediation costs. This approach will also save homeowners hundreds of pounds that they may otherwise have faced through paying for an EWS.
"We are committing every penny of the £97.1 million consequentials we have received so far towards this ambitious programme of work. We cannot guarantee that there will be enough public funds to support all the work that is needed, and other parties such as developers must continue to play their part where construction is not as it should have been. We have not yet been given clarity about how much or when we will receive the further funding promised from the UK government and we continue to urgently press for this. When we do receive this, we will commit to ensuring it goes towards this major programme of work."