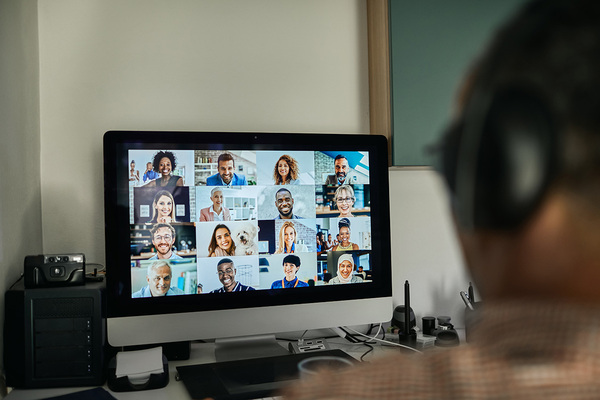 She says the group expects to realise net savings of around £900,000 a year as a result of reducing its spend on office leases and upkeep. Sales are expected to generate "in excess of £4m" with £2.25m already realised.
Moving to homeworking is not the only change that the pandemic has catalysed at Platform.
Quite apart from the financial side, there are a number of other advantages to a reduction in office use, according to Ms Farrar.
"I think it's driven by a whole load of things. The environmental agenda will be much more important in future. We've already seen the benefits in terms of work-life balance and in terms of environmental damage."
Platform estimates that it has reduced staff mileage claims by 77 per cent, with the obvious effect of cutting CO2 emissions. This is in addition to the uncalculated emissions generated by staff commuting to offices.
Ms Farrar also says that having the option to work flexibly, including from home – something that has been written into the contracts of the executive team – is a boon for recruitment.
"We're much less tied down geographically as to where we can recruit from; that's something that has allowed us to recruit the right people as opposed to people who are just local."
Another housing association director, who does not wish to be named as their organisation's plans are yet to be made public, agrees that environmental concerns come ahead of financial considerations when planning for its post-COVID-19 office set-up.
"The main thing we're looking at is our carbon footprint around travel," says the director, whose association is mulling a move from "dozens" of smaller offices to just one or two regional hubs. "It [travel] is also one of our biggest cost areas and biggest areas of dead time."
The director adds that they "don't see many roles being permanently office-based in the future" as agile and remote working become the increasingly dominant modes.
How housing associations think about what they are likely to do with their office stock may well be a function of whether they own or lease the space.
Phil Elvy, executive director of finance at Great Places, explains how the fact that the organisation owns most of its offices allows it to take a longer view without worrying about haemorrhaging leasing costs.
"I'm quite pleased we are sat there with assets rather than the cost of a leased building, which in many ways might force you to think more swiftly about this being a cost that we need to close off," he says.
On the other hand, Mr Atkin says that – looking ahead – Yorkshire Housing is likely only to lease its office space because of the greater flexibility it allows.
"We'd lease because we envisage our needs will change and flex again," he says. "And we believe that post-pandemic, in a couple of years there will be a glut of retail and office space."
He adds that this expected "glut" could allow associations such as his to do more office-to-resi conversions, as the price of commercial buildings falls.
While it seems clear that most – if not all – associations will rethink how they use their offices in the future, what the ultimate solution looks like is far from settled.
There are issues such as low productivity and mental health, which some believe will be exacerbated by a working-from-home culture, and so far there is little data on the effect.
Rooftop Housing adopted an agile working model three years ago, reducing its office space to just a main office and "a handful of smaller hubs" at sites where staff were needed, such as on its extra-care schemes.
Chief executive Boris Worrall describes the 6,000-home association's approach to the pandemic as a pragmatic one: "[We decided to] try things and see what works rather than making major changes too early."
While he says that some things worked well – such as its delivery of domestic abuse services in a virtual setting, which suited some clients better – there have also been negative effects of losing office time.
Mr Worrall tells Social Housing: "There's emerging evidence of isolation, fatigue from online meetings and some erosion of what you might call 'situational learning', where in particular new starters are not able to settle as quickly and pick up information and ideas from colleagues as naturally as they would in the previous world."
He says a blended approach is likely to work best, with the option of office working being part of that.
"That will vary according to role and, to an extent, personal preference," he adds. "But the office is not dead and we will be back in some form as soon as it is safe to do so."
Mr Atkin agrees that a blended approach is likely to be most suited, but says that removing employees from an office-bound job ultimately helps both staff and residents.
"We talked about benefits for colleagues but the bonus was it enables us to revolutionise the service offer for customers," he explains.
"Because of people's personal circumstance, nine to five, Monday to Friday doesn't work as well any more. Giving the option of being much more flexible about when they work, where they work and how they work, that's enabled us to widen our service offer at no additional cost to the business."
The office may not be dead, but once the coronavirus pandemic is over, it is unlikely to be the same. And housing associations may be better for it in the long run.