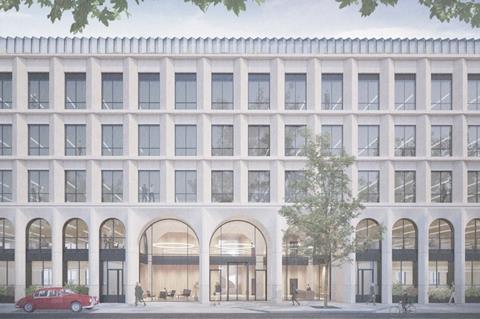 One of Britain's leading architectural historians has joined the assault on Piercy & Company's proposals for a seven-storey office building in South Kensington.
Charles Saumarez Smith, a Stirling Prize judge and former boss of the National Gallery, National Portrait Gallery and Royal Academy, dubbed the scheme "pretty hideous".
The Wellcome Trust lodged a planning application in February to flatten an existing four-storey art deco block at 63-81 Pelham Street and replace it with a seven-storey building. The proposal would more than double the floorspace of the current 1925 offices from 5,300sq m to 11,400sq m.
Saumarez Smith, who commissioned David Chipperfield's acclaimed redevelopment of the Royal Academy, as well as overseeing other significant building projects such as Dixon Jones' Ondaatje Wing at the National Portrait Gallery, and who was appointed the RA's first professor of architectural history in 2019, blogged about the plans.
He said the existing building, designed for the Kensington and Knightsbridge Electric Lighting Company by C Stanley Peach, was "not without interest" and celebrated some its details with photographs.
"One might expect the Wellcome Trust to want to restore and reinstate the original building. But, oh no! They plan to demolish it and put up a pretty hideous and non-descript replacement," he continued. "Is this really the best that the Wellcome Trust can do?"
Local politicians have also weighed in, with Conservative MP for Kensington Felicity Buchan asking the medical charity to consider a "more sustainable solution" at Pelham Street.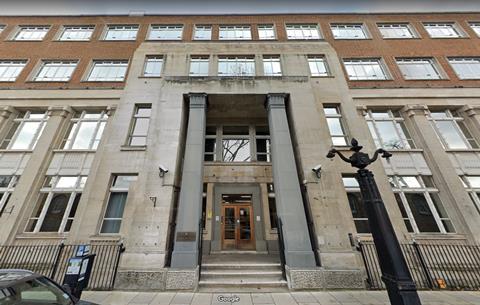 The application has already received over 400 objections and drawn the ire of campaign group Save Our South Kensington, which said the proposals threaten to create an "urban canyon" on the narrow street.
Buchan, who was elected in 2019, replacing architectural historian and local Labour councillor Emma Dent Coad, said she was concerned by the proposal's size, height and density.
"Pelham Street is a narrow street which already struggles to deal with the current level of pedestrian and vehicular traffic," she said.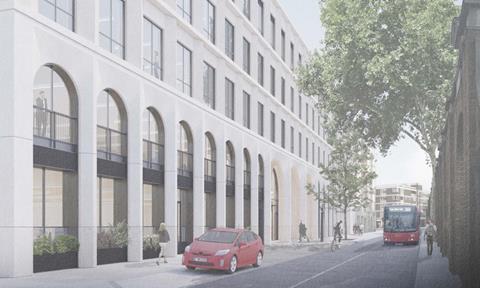 She added that she wanted the trust to "explore whether there is a more sustainable solution than the demolition and rebuild which they propose".
London Assembly member for West Central, Tony Devenish, declared that his position on the proposals was: "No, no and no."
He said: "Pelham Street needs refurbishment not a wholesale knock-down simply because the trust wants to make millions more profit on increasing the height and density to New York City levels."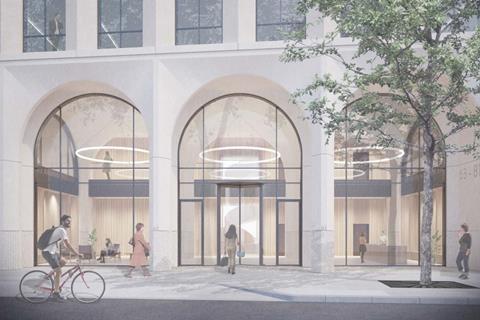 Calling the scheme "undemocratic", he said that a green light risked a "domino effect" with other planning applications in the neighbourhood which could turn South Kensington into "Manhattan".
The designs would also move service bays at the rear of the existing building on to the street, which campaigners warned would result in rubbish collection and deliveries being "wheeled along public pavements to waiting lorries and vans, obstructing pedestrians".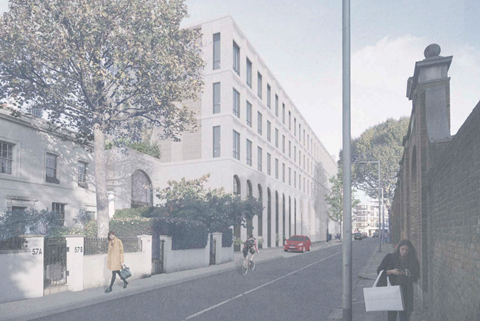 A decision on the application is due in mid July.
The Wellcome Trust has been approached for comment.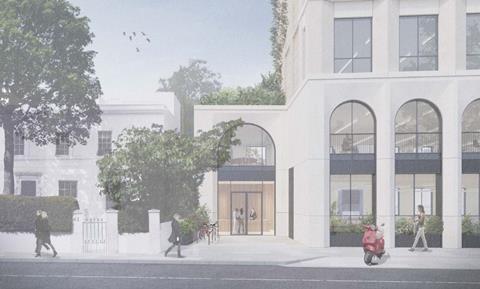 The site is close to South Kensington Tube station, where redevelopment proposals by Roger Stirk Harbour & Partners have sparked similar levels of controversy.
The designs would see a four-storey office built over the grade II-listed station's horseshoe shaped bullnose building and a 50-home residential block built nearby.