Home
06/11/20
by Nathaniel Barker
Sanctuary Housing residents in Swindon had to be evacuated from their homes over the weekend because of flooding caused by a burst pipe.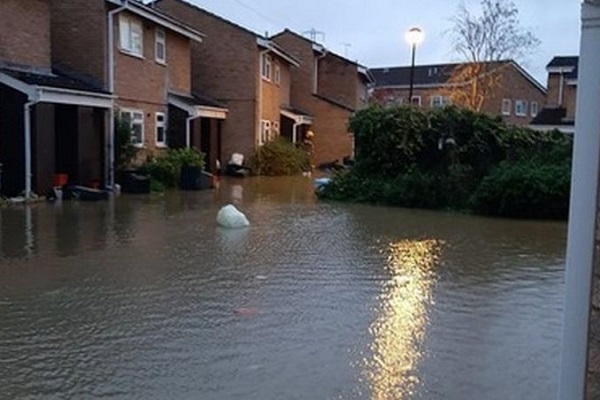 Picture: Dorset & Wiltshire Fire and Rescue
Emergency services were called to reports of a ruptured water main and flooding in the Haydon Wick area of the town early on Saturday morning.
Ten properties were evacuated, with residents from eight moved into temporary accommodation paid for by Thames Water, and some choosing to make their own arrangements.
Work to repair the flooded homes will be carried out by professional tradespeople appointed by insurers, the water supplier said.
The cause of the burst is unknown, but the pipe was repaired on Saturday and Dorset & Wiltshire Fire and Rescue said it cleared the water using aquavacs.
---
---
A spokesperson for Sanctuary said: "The water from the burst pipe encroached into a number of our properties.
"We have been working closely with Thames Water since the incident occurred – including offering support to the residents affected – and will continue to do so."
A spokesperson for Thames Water said: "We're really sorry to the people who've had to move out of their homes following the burst on Saturday.
"We understand how distressing this will have been for them ahead of a second lockdown and with Christmas just around the corner, and our loss adjusters and customer care team are in touch with each of them to make sure their lives are disrupted as little as possible.
"Timescales for drying out and repairing the flooded properties will vary depending on the level of damage and we met with Sanctuary Housing this week to get that process under way.
"We'll remain in contact with the residents to make sure they have everything they need until they can move back home and will cover the costs of any damage to their properties and belongings caused by the burst."