News
18 Feb 2021
by James Wilmore
Two of the UK's largest housing associations, Sanctuary and Southern Housing, have revealed they are exploring a potential merger.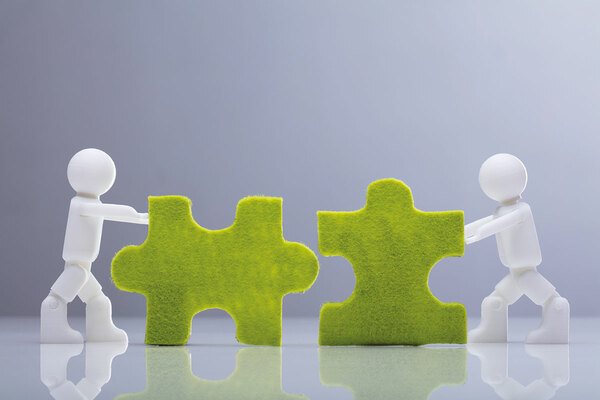 The merger could create the UK's biggest social landlord (picture: Getty)
The tie-up could create the UK's biggest social landlord, overtaking Clarion, as Sanctuary has 100,000 homes and Southern has 30,000 homes.
In identical statements to the markets today, the two groups said their boards have "agreed to enter into due diligence and continuing dialogue in respect of a potential business combination".
The statements added: "Both boards will receive a full proposal on a potential business combination in the summer."
A further statement from Sanctuary said the talks could "lead to Sanctuary and Southern creating a new housing model, with a strong national infrastructure and a dedicated regional focus, to ensure high-quality, local services to residents."
---
---
No further details were released on the reasons behind the potential merger.
Last April, London-based Southern was downgraded by the Regulator of Social Housing (RSH) to a G2 rating. The RSH said the landlord needed to improve in its stress-testing, reporting of the delivery of its plans and communication with the regulator.
G15 landlord Southern has plans to deliver 7,000 homes over the next nine years, according to its most recent corporate plan, covering 2020-2023. In its last full-year to March 2020, it reported a rise in group turnover to £236.8m, with a surplus of £23.3m.
Worcester-based Sanctuary saw its pre-tax surplus drop by nearly a third in its last full-year as rising operating costs and loan break charges took their toll.
Sanctuary employs around 13,500 staff and Southern has 1,000 staff.