News
21 Dec 2020
by Gavriel Hollander
Riverside has closed a £150m private placement deal with Pricoa Private Capital, a subsidiary of insurance giant Prudential's investment arm PGIM.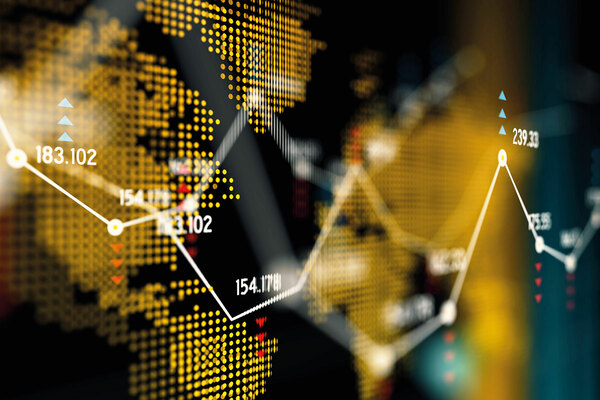 Picture: Getty
The funding, split into two deferred tranches, is the first private placement deal done by the 58,000-home association. It is also believed to be only the third investment in the UK social housing sector from the US-based investor.
The first tranche of £50m 'series A' notes will close in March 2021 and mature in 2041, while the £100m 'series B' notes will close in September 2021 and mature after 30 years.
The 20-year 'series A' tranche has an all-in price of two per cent, while the longer-dated 'series B' tranche was priced at 2.5 per cent. Both tranches were arranged as bullet loans, meaning Riverside will pay interest only until the principal is paid when the loan matures.
Emma Turner, head of treasury and corporate finance at Riverside, told Social Housing that the first £50m tranche will replace an existing £50m revolving credit facility (RCF), with the funds used to finance acquisitions made in the last financial year.
"We were keen to ally those long-term assets that we purchased with long-term debt," she added.
---
---
The £100m tranche will be used to fund the association's development programme "over the next couple of years". Riverside's corporate plan to 2023 involves a commitment to building 1,000 homes a year as well as a £65m annual programme to maintain its current stock.
Ms Turner identified two main reasons for choosing to go down the private placement route for the first time with a new funder instead of issuing a public bond.
"One was because we wanted to see if we could attract a slightly different pool of investors to ones that we've dealt with before," she explained. "Two was a timing issue: we knew we would likely go down the fully secured route, and it was the difference between agreeing a price now and then securing a deferral period versus doing all the security work upfront so that we could issue a bond."
The placement is fully secured with covenants "in line with the existing borrowing portfolio", including those covering interest, gearing and asset cover ratios.
Ms Turner said that Riverside had no targets for how much of its debt it wanted to come from capital markets versus bank lending, but that it did try to keep between 60 and 90 per cent of its debt at fixed rates.
"Four years ago we were right at the top of that range and we are getting more towards the bottom of it now, so there was a bit of a rebalancing to do," she added.
She also said that Riverside is unlikely to need to raise new money again next year, with the expectation that the organisation would "go to the capital markets every other year".
The deal is Pricoa's third major investment in a UK housing association. In 2018, Vivid closed a £150m placement from Pricoa to fund 1,200 new homes. The previous year, Stonewater took out a £100m "shelf facility" with the US investor.
The Riverside private placement was arranged by HSBC, with Devonshires providing legal advice to the HA and Addleshaw Goddard advising Pricoa.
Gary Grigor, a banking partner at Devonshires who acted on the deal, commented: "This substantial investment by Pricoa is hugely significant. Not only does it show the commercial appetite to support Riverside's ongoing business objectives, but also the ongoing desire to invest in the social housing sector in the UK as a whole at relatively low margins."