News
11 Nov 2021
by James Wilmore
The boards of Riverside and One Housing have approved plans for the two groups to merge to create one of the country's largest housing associations.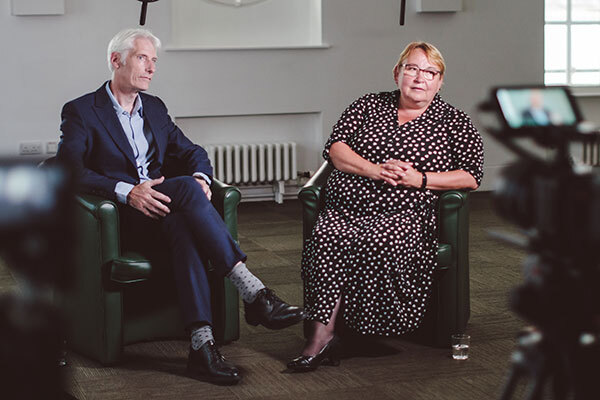 Richard Hill and Carol Matthews have announced that plans for the merger have been approved
As a result of the approval, given yesterday, it is expected that One Housing will become a subsidiary of Liverpool-based Riverside on 1 December. The combined group will have around 75,000 homes across the country.
The approval, announced today, comes following a six-week consultation with residents of both landlords. A total of 3,632 responded, with 48 per cent in favour and 12 per cent against the plans. A significant chunk – 40 per cent – were 'neutral', the groups said.
Lenders of both organisations have given their approval and a full due diligence process has been undertaken, the landlords said.
---
---
The planned tie-up, revealed publicly in June this year, will see 17,000-home One Housing fold into Riverside after two years. After the two years, it will be a single housing association with one executive team and board.
London-based One Housing, a G15 member, has faced difficulties of late and saw its pre-tax deficit balloon to £25.5m in its last full-year. It was also downgraded to a G2 by the regulator in January.
Last week Moody's placed Riverside's ratings on "review for downgrade" in light of the merger as the agency expressed concern about the significant fire safety costs facing One Housing and both groups' "underperformance" on market sales.
Carol Matthews, Riverside's group chief executive, said today: "Through this partnership we firmly believe we will be able to do more for our customers, more for our communities, more for our sector, and offer more opportunities for our colleagues."
Richard Hill, chief executive of One Housing, said: "The journey we've taken together over the last 10 months has led to us developing a shared vision of the future based on what our customers have told us matters to them.
He added: "Our journey continues, and there's still a tremendous amount of work to do over the next two years to make our vision a reality. However, at this important milestone we'd like to thank all our colleagues, partners and customers who have contributed to the process."
The merger is the second high-profile tie-up currently reaching its final stages in the sector, as Catalyst is due to join Peabody as a subsidiary next April.