News
29 Jan 2021
by Gavriel Hollander
London's largest housing associations expect to spend close to £3bn over the next decade to make safe buildings with dangerous cladding, in line with post-Grenfell government guidance.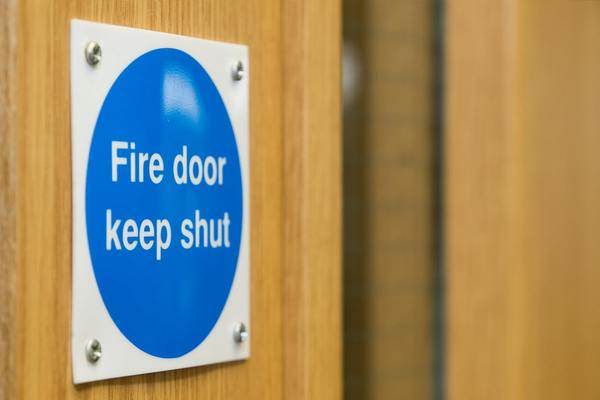 Picture: Getty
Sharelines
---
Revealed: fire safety spend for London's biggest HAs likely to approach £3bn #UKhousing #SocialHousingFinance
---
"The effect of introducing this into our medium-term financial plan is substantial." London landlords face £3bn bill for post-Grenfell safety work #UKhousing #SocialHousingFinance
---
Cost of post-Grenfell fire safety work for London's top housing associations estimated at close to £3bn #UKhousing #SocialHousingFinance
---
The G15 group of the capital's 12 biggest social landlords, which collectively own and manage more than 600,000 homes, has calculated that the total cost of fire remediation work will be £2.9bn.
The vast majority of this spend will be capital expenditure, with a small proportion of revenue costs for activity such as waking watches for buildings deemed to have dangerous cladding.
The figure is an estimate drawn from G15 members' business plans and is liable to increase as government guidance on cladding remediation evolves.
---
---
Money set aside will cover the removal and replacement of cladding, insulation and cavity barriers on buildings taller than 18m, as well as those with aluminium composite material cladding – the type used on Grenfell Tower. However, each member association is expected to assess their buildings on a project-by-project basis.
The estimated total spend includes an actual spend of £127.7m in the 2018/19 financial year, with expected spending peaking at £354.7m in 2021/22 and remaining above £300m for the following two financial years.
A number of G15 associations have previously given indications of how much money they expect to commit to fire safety spend but this is believed to be the most comprehensive estimate so far.
The group's largest member, Clarion Housing Group, last summer said it had set aside £100m over the next five years for fire safety. The new figure suggests that the eventual bill for the 125,000-home landlord could be significantly higher. Just over a year ago, Optivo said it had committed £80m over six years.
Peter Benz, director of finance at Network Homes, told Social Housing that the 20,000-home landlord has committed £100m over the five years, despite being the second-smallest landlord among the G15.
"The effect of introducing this into our medium-term financial plan is substantial," he said. "It means we have fewer resources available to invest in our existing stock.
"We have recast our planned maintenance programme to ensure that sufficient resources are available to maintain our homes at a decent standard, but it has had the consequence of deferring some planned maintenance work and displaced some discretionary work."
Mr Benz added that the bill for remediation work for Network and other housing associations could rise as government guidance on cladding and fire safety changes.
"We're at the sharp end of having completed investigations for our buildings of 18m and above," he said. "But the variable that makes this sort of estimation of overall exposure difficult is that interpretation of existing government guidelines and advice notes [could change] as well as the continuing conversation about what else should be included in scope."