News
17.11.21
by Jack Simpson
Social housing residents who have been victims of poor complaint handling have received nearly £450,000 from their landlords following orders from the Housing Ombudsman last year, new figures have revealed.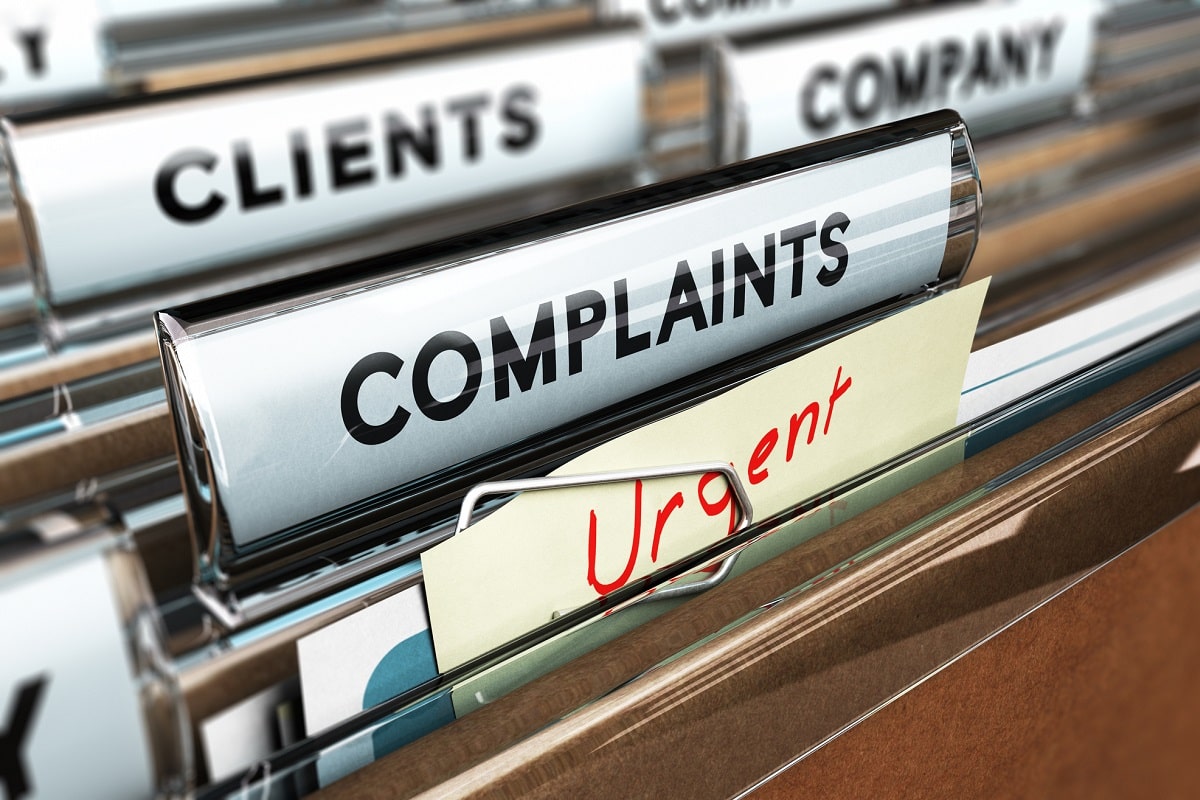 Picture: Getty
According to its annual accounts, which were published yesterday, the Housing Ombudsman has ordered or recommended that landlords pay out £449,213 to residents as a result of complaint-handling failures. This was up by 9% on the £412,214 paid out last year.
The accounts showed that the ombudsman issued 3,455 orders and recommendations to landlords in 2020/21, with 67% of orders involving compensation and 22% of recommendations resulting in compensation. The number of recommendations and orders for 2020/21 increased by 32% on the 2,617 issued last year.
Complaint-handling orders are issued by the ombudsman to resolve an issue for an individual tenant and landlords obliged to comply with these. Recommendations are made when there are wider improvements that could be installed to improve complaint-handling procedures at a landlord.
---
---
The huge increase in the number of orders and recommendations aligns with the expansion of the ombudsman in the past 12 months. Across 2020/21, the ombudsman grew its headcount by 52%, while also bringing in three new directors into the organisation.
This increase in headcount was funded by a huge 72% increase in income, which saw the organisation's income hit £10.4m in 2020/21. This was bolstered by an increase in subscription fees for landlords, with the rates moving from £1.25 per home to £2.16.
In total, there are more than 2,316 landlords that are monitored by the Housing Ombudsman, covering 4.7 million households.
The ombudsman significantly improved its completion rate of cases within six months of them being raised, with the number of completions in this time period hitting 63% in 2020/21, up from 42% last year.
The number of cases upheld has also increased from 41% last year to 49% this year.
At the start of the year the ombudsman pledged to publish the results and details of all of the complaints cases it determined and has been publishing a quarterly report on these.
Last quarter the ombudsman published its latest survey, in which it found there had been 29 instances of complaint-handling failures, with three cases of non-compliance within the timescales given by the watchdog.
Other highlights from the year saw the ombudsman recruit a 600-strong resident panel, which would help inform the ombudsman and landlords on complaint and disrepair issues.
It also published its framework for systemic investigations and undertook in-depth investigations into complaints from leaseholders and shared owners as well as heating and hot water.
A new Complaint Handling Code has also been published, providing a framework for high-quality complaint handling and greater consistency across landlords complaints.
Housing ombudsman Richard Blakeway said: "I am immensely proud of how colleagues responded during COVID-19 and their hard work over the year. Their achievements are tremendous given all the disruptions and challenges of COVID, remote working and progressing investigations as landlords and residents experienced several national lockdowns. We successfully introduced widespread changes that have transformed our role as an ombudsman. We are now more agile, proactive and relevant to the sector.
"We have set out even more ambitious plans for our next three-year corporate plan, reflecting how our role has changed and responding to the continued increase in complaints. The plan reinforces the changing role and importance of complaint handling. It sets out ways we will work across the sector to strengthen complaint handling at a local level, sharing learning to improve services and residents' experiences, and potentially prevent issues arising."