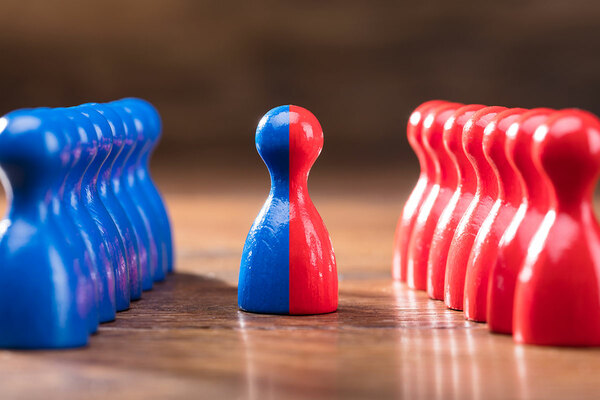 Speaking at the National Housing Federation's Housing Finance virtual conference on Thursday (18 March), Jonathan Walters, deputy chief executive of the RSH, said that he would "be amazed if we don't see quite a few".
Several mergers completed in recent years were driven in part by the financial impact of the government's four-year rent cut imposed in 2015, but recent announcements have shown that while the restriction itself has ended, the potential for 'mega-mergers' has not.
Large associations Sanctuary and Southern, which manage around 130,000 homes between them, jointly announced last month (February) that they were in talks over a tie-up that could create the UK's biggest social landlord.
Mr Walters said that it was not the job of the regulator to say whether mergers, either in general or in specific cases, are a "good or a bad thing". But he indicated that the operational and strategic challenges facing providers – such as balancing new build delivery against investment in existing stock – are likely to lead some to consider partnering up.
"When you look at the dynamics that are playing out in business plans and all the different challenges… is there just too much here for individual landlords to deal with? And I think for some landlords the answer will be, 'yes, probably on our own there is too much to deal with here'. And I think probably that will drive a number of mergers," he said.
Mr Walters suggested that a "counterbalance" to this might arise from sentiment among some local and national politicians that mergers can make providers "more remote" from their residents and local authorities.
"One of the challenges I think for those mergers is that you can see why they might be driven from a financial perspective, but from a service delivery perspective, from listening to and understanding your customers… how do you ensure that becoming a bigger organisation doesn't mean becoming a more remote organisation? And the accusation often thrown at housing associations is, 'you've lost that engagement with your customer'.
"I think the new set of mergers will face greater challenge from consumers to say 'how will this improve services to us and not make things worse?'"
Consumer standards
Mr Walters used his address to the conference to highlight the importance of housing providers looking closely at the regulator's existing consumer standards, while the new consumer regulation regime is built from foundations laid down by the recent Social Housing White Paper.
Published in November, the long-awaited government paper set out that the RSH will establish a new proactive consumer regulatory function in house, alongside its existing economic regulatory function.
Mr Walters said that developing the new function would likely take "a small number of years" in light of the requirement to implement primary legislation as well as the in-depth consultation to be undertaken with both landlords and tenants around the new standards and regime.
But referring to the regulator's existing consumer standards, he said: "If landlords aren't doing this [already], something that they would be well-advised to do is to look at those consumer standards and [ask themselves] 'how well are we meeting those standards already, how well do our business plans that we're putting together, our budgets and our forecasts, how do all of those support delivery of the existing set of consumer standards?'"
Development vs investment in existing stock
Mr Walters also referred to the impact that providers' competing priorities is starting to have on development appetite.
The regulator has previously highlighted that boards will face "difficult decisions" and "trade-offs" in addressing the balance between investment in their existing stock and the desire to deliver more homes to address the housing crisis.
Referring to the financial forecast returns (FFRs) submitted by providers to the regulator in September, Mr Walters said: "Compared to previous years' financial forecasts we are beginning to see a reduction in overall appetite for development, but interestingly we're seeing the number of social units being delivered holding up.
"Where the reduction in appetite has begun to come in the forecasts we've seen so far has been in more market-facing tenures, so particularly in outright sale, down a third almost, non-social housing down a third, and even [low-cost homeownership] units down seven per cent."
The regulator's Sector Risk Profile published at the end of November showed that providers are assuming "substantially lower development over the next two years" compared with last year's forecasts, with forecast development 26 per cent lower in 2020/21 and 13 per cent lower in 2021.
"In particular, providers have made substantial reductions of around a third in forecast units developed for outright sale and for market rent over the next five years, compared with 2019 forecasts," the report said.