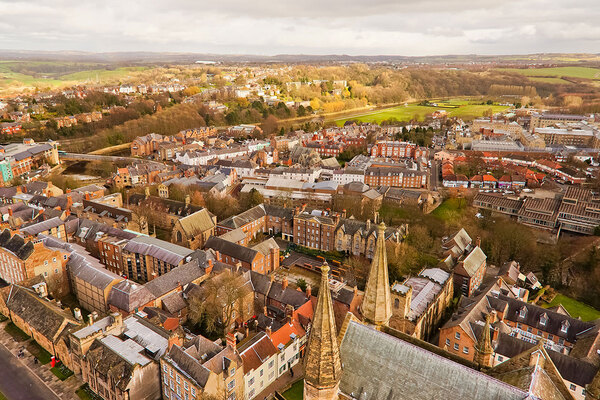 In a regulatory notice on Friday (13 August), the RSH found that Durham-based Auckland Home Solutions CIC did not comply with the governance and financial viability standards, and that it had also failed to demonstrate compliance with the rent standard.
The provider, which managed 817 units at the time of the regulator's March 2021 Statistical Data Return, had been added to the body's gradings under review list in March.
In its publication on Friday, the regulator highlighted that, whereas the governance and viability standard requires a provider to have an effective risk management framework in place, Auckland has entered into a series of long-term lease agreements with no break clauses.
"Auckland has a concentration risk that comes from having long-term, low-margin, inflation-linked leases as a single source of finance. We lack assurance that Auckland has taken a suitably long-term view on managing risks associated with this strategy, nor does it have a long-term financial plan in place underpinned by appropriate assumptions," the regulator said.
The regulator also lacked "compelling evidence" that the provider carries out adequate stress-testing with appropriate mitigation strategies in place, to ensure its long-term viability, it said.
And it raised concern over a failure to ensure third party interests are not inappropriately advanced.
"Our investigations also identified that some of the lease transaction arrangements Auckland has entered into have involved companies linked to directors of Auckland, and its shareholder. For these transactions, on more than one occasion, Auckland sought and received shareholder approval to authorise the reported conflict of interests and disapply the provisions in its articles relating to them," the regulator said.
"The transactions were material and ongoing, and in doing so, Auckland has layered long-term risks onto the business, for which we lack assurance that they can be adequately managed under the current terms."
On rents, the notice states that Auckland's medium to long-term viability assumes that it will receive rents "excepted" from the requirements of the rent standard due to their being for specialist supported housing or temporary supported housing. It said: "We lack assurance on how the board has satisfied itself that it is meeting the required outcomes of the rent standard and the associated rent-setting requirements."
The notice also described the provider as being "thinly capitalised", adding: "While Auckland has received some short-term cash support and fees for entering new lease arrangements which allow it to meet its commitments when they fall due, it has not demonstrated that its financial viability, or the financial implications if risks crystallise, can be effectively managed or mitigated over the life of its contracts."
Following a shared ownership transfer in 2019, Auckland's structure now includes an unregistered parent – something the regulator has previously warned providers to think carefully about, including around the potential for "blurred lines of accountability".
The notice added: "At this point, we lack compelling evidence that Auckland's board is adequately assured that the governance arrangements in place with its parent would effectively manage and mitigate the financial implications of risks crystallising."
According to Companies House, Auckland's principle shareholder is The Social Housing Family CIC – the community interest company set up by investment firm Civitas, of which Auckland became the first member.
Civitas' website states that the CIC is "operationally independent" with a stated aim to "enable housing associations holding Civitas leases to increase skills and experience and to provide funding if required to promote enhanced performance".
It adds: "It is supported by financial contributions from within the social housing sector and with a skills commitment from Civitas but without any financial cost or obligation to Civitas.
"Membership is open to any housing association that holds Civitas leases and the effect of membership is to transfer ownership of the housing association to the social housing family."
As at March 2021, Auckland represented 23.7 per cent of Civitas Social Housing's £50.8m annualised rent role, with 117 of the real estate investment trust's (REIT) total 619 properties. However, in an update to the markets on Friday, Civitas said that the provider now represents just 16.9 per cent of its rent roll.
The firm's update added: "The reduction reflects the company's continuing policy of driving efficiencies within the portfolio and where appropriate, seeking diversification. In so doing it enables Civitas to extend further its stated aim to work with a wider range of counterparties including established charities and community benefit societies.
"Auckland remains fully up to date with all lease payments due to Civitas and this is expected to continue to be the case. Auckland has committed to continue to engage with the RSH and in turn Civitas will continue its supportive relationship with Auckland and all other counterparties with the shared objective of further enhancing standards across the sector."