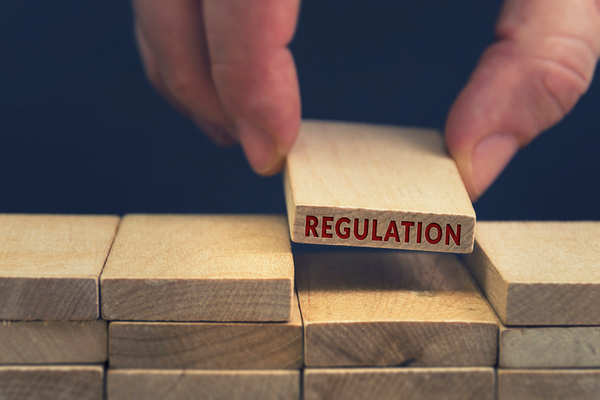 The 22,000-home HA self-reported its error dating back to April 2018, but it had only been discovered in May 2020. In the intervening years, the group had refinanced and issued a £250m bond.
Although the regulator acknowledged that Incommunities has "worked with funders and lawyers to rectify the situation", the incorrect certifications had left the group "reliant on the goodwill of [its] funders".
The judgement concluded that Incommunities "needs to strengthen its risk management and control framework to ensure that it is managing key risks with an appropriate degree of effectiveness".
Geraldine Howley, chief executive of Incommunities, said: "We are disappointed by our governance rating which was due to an administrative oversight and as soon we became aware of the matter we informed the regulator.
"We are now working closely with the regulator and internally to ensure all necessary improvements to our processes are made promptly and we are confident we can return to our G1 rating early in the New Year."
In its latest set of regulatory judgements, the RSH also reaffirmed North West provider ForHousing's G2 governance rating from its previous interim assessment made in May 2019 at the time of the provider's group restructure.
At that time, the regulator reported "whistle-blowing allegations concerning probity and a lack of transparency in decision-making".
Parent company ForViva's board commissioned a series of external reviews to investigate the allegations and, in response, has adopted interim governance measures.
The regulator concluded that, while ForHousing is still rated at a compliant level for governance, it "continues to need to improve some aspects of its governance arrangements to support continued compliance".
The regulatory judgement did note that ForHousing is strengthening internal controls around decision-making and is working with the RSH to develop an action plan.
Stephen Reuben, chair of ForHousing, said: "We would like to thank the regulator for their guidance in this process and we look forward to working with them to further improve our governance."
Meanwhile, two other HAs – GreenSquare Group and Livv Housing Group – received governance upgrades from the regulator.
For Livv Housing Group – previously Knowsley Housing Trust until an April 2020 rebrand – the upgrade from G3 to G2 marked a return to a compliant rating after a 2018 judgement had concluded that it lacked effective risk management or internal control frameworks.
Since its downgrade from G1 to G3, Livv has appointed a new chief executive, Léann Hearne, as well as a new chair and a new board. It has also brought forward a programme of fire risk assessments and carried out a detailed stock condition survey, using the data to create a new "evidence-led" property management system.
Ms Hearne said: "Trust. Safety. Data. These three words are hugely powerful and have underpinned two years of change to get to G2 and to define a Livv that's both for, and of, the future. We've left no stone unturned to get to the strongest data and processes possible and with a change to a regulated parent, we've put our purpose back at the core of the business, a housing provider that focuses on positive impact and flourishing communities."
In upgrading GreenSquare from G2 to the highest G1 rating, the regulator said that the 12,000-home HA had enhanced the mix of skills on its board and improved the quality of reporting, leading to "improved oversight of health and safety compliance".
Ruth Cooke, chief executive of GreenSquare, said: "We absolutely accepted the need for change that the previous regulatory judgement highlighted last year. Even before it was published, we had been focused on doing all that was necessary to ensure full legal compliance and, critically, the health and safety of our customers and colleagues.
"This new assessment by the regulator is testament to the efforts of all those involved in ensuring the successful delivery of the far-reaching improvement plan that we agreed with the regulator last year."
In a strapline judgement, the RSH also assessed Flagship Housing, confirming its previous G1/V1 ratings.