News
04 Jan 2021
by Gavriel Hollander
The Regulator of Social Housing (RSH) has rated a provider of specialised supported housing (SSH) that operates a lease-based model non-compliant for governance and financial viability.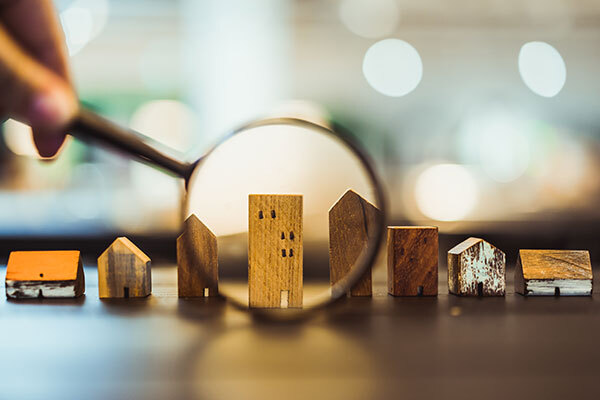 A growing number of lease-based SSH providers are being deemed non-compliant by the English regulator (picture: Getty)
Sharelines
---
[email protected] has rated a provider of specialised supported housing that operates a lease-based model non-compliant for governance and financial viability #UKhousing #SocialHousingFinance
---
My Space Housing Solutions, a 1,200-home association operating in North West and North East England, was given a G3 governance rating and a V3 viability rating in its first regulatory judgement from the RSH.
The judgement means that My Space joins a growing list of lease-based SSH providers deemed non-compliant by the regulator. Six other housing associations using the lease-based model have been rated non-compliant for governance (see box, below), with five of these also non-compliant for viability.
Two of the six – Prospect Housing and Westmoreland Housing Association – have been handed the lowest possible G4 rating for governance.
In addition, five further associations have been put on regulatory notice but did not receive a full judgement because they manage fewer than 1,000 units.
In the case of My Space, the regulator found significant weaknesses in its business planning framework, inadequate risk management processes and internal controls, and a failure of the board "to manage its affairs with an appropriate degree of skill, diligence, effectiveness, prudence and foresight".
It added that the association had "no information on its long-term stock investment requirements and underpinning information on voids and income collection is limited", while there was insufficient evidence that it had undertaken adequate stress-testing.
My Space reported a turnover of £11.7m in its annual accounts for the year ending October 2018 and has a staff headcount of 105 full-time equivalent employees.
The landlord operates across 63 local authority areas, acquiring properties to rent under leases from third parties. The regulator has repeatedly expressed concerns about the sustainability of this model.
---
---
According to the regulatory judgement, My Space has responded to engagement with the regulator by developing a financial and governance improvement action plan, while the board has provided assurance that it has sufficient liquidity to meet its short-term obligations.
My Space has been contacted for comment.
The RSH has also added Brent Community Housing to its 'gradings under review' list while it investigates matters that may affect the north London landlord's compliance with the governance and viability standards. Brent Community Housing does not have a regulatory grading as it manages fewer than 1,000 homes.
Meanwhile, the regulator has also released results from its November Coronavirus Operational Response Survey.
The eighth monthly report showed that most fire, gas, asbestos and other checks were still being completed without disruption, despite the tightening of restrictions in many areas of the country. However, some care and support providers said they continued to experience pressures due to higher-than-usual levels of staff absence.
The report added: "Many providers report anticipating increased constraints arising from a second wave of COVID-19 and further lockdowns."
Lease-based providers the Regulator of Social Housing has found non-compliant, latest judgements or notices – 15 October 2020
Regulatory judgements (providers with more than 1,000 units at last assessment):
Prospect Housing – G4/V3, on 15 October 2020
New Roots Limited – G3/V3, on 7 February 2020
Inclusion Housing Community Interest Company – G3/V3, on 15 February 2019
Sustain (UK) – G3/V2, on 30 January 2019
Westmoreland Supported Housing – G4/V3, on 30 September 2019 (and regulatory notice on 12 October 2020)
Trinity Housing Association – G3/V3, on 8 November 2018 (and regulatory notice on 12 October 2020)
Regulatory notices (providers with fewer than 1,000 units at last assessment):
Larch Housing Association, on 24 July 2020
Expectations (UK), on 26 September 2019
Bespoke Supportive Tenancies, on 12 August 2019
Encircle Housing, on 10 April 2019
First Priority Housing Association, on 12 February 2018