Mace's facilities management business, Operate, has appointed new regional leads for the Asia Pacific and Middle East regions.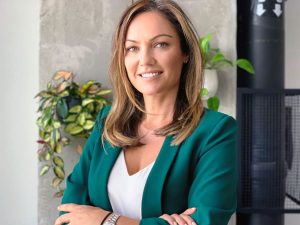 In line with its 2026 strategy, the business intends to solidify its presence across its global hubs. By working with Mace's wider Engine, the FM division intends to target and win work with more leading global occupiers, expanding its presence in its established markets.
Parris Ullrich, who returns to Mace after a year away, will assume the role of Operations Director for Middle East. She will oversee the established business within the region to retain current projects and win business with new corporate real estate clients.
Ullrich previously held the position of Head of Facilities Management at Transguard and brings with her a wealth of knowledge, with over 25 years' experience in the corporate real estate management sector.
Operations Director for Asia Pacific, Paul M'Crystal, has been with Mace since 2016 and was previously the Global Account Director overseeing the corporate real estate portfolio for one of Mace's strategic
clients, from the regional hub in the Middle East.
M'Crystal will be responsible for growing Mace's operations within Asia Pacific, utilising Mace's experience across the property lifecycle to secure projects with new and current clients. He has over 30 years' of facilities management experience and a strong background in managing globally dispersed portfolios.
Ross Abbate, CEO for Operate, said: "I am delighted to announce the appointment of Parris and Paul to lead our regional operations. We are seeing an increase across the industry in global opportunities, and our regional leads will be paramount in continuing to grow our operations across our hubs. Paul and Parris are operational experts who will sit at the helm of our service delivery."