Our ageing society will inevitably bring a rise in the number of people living with dementia. They must not be overlooked as we consider the future of the UK's homes, writes Jane Ashcroft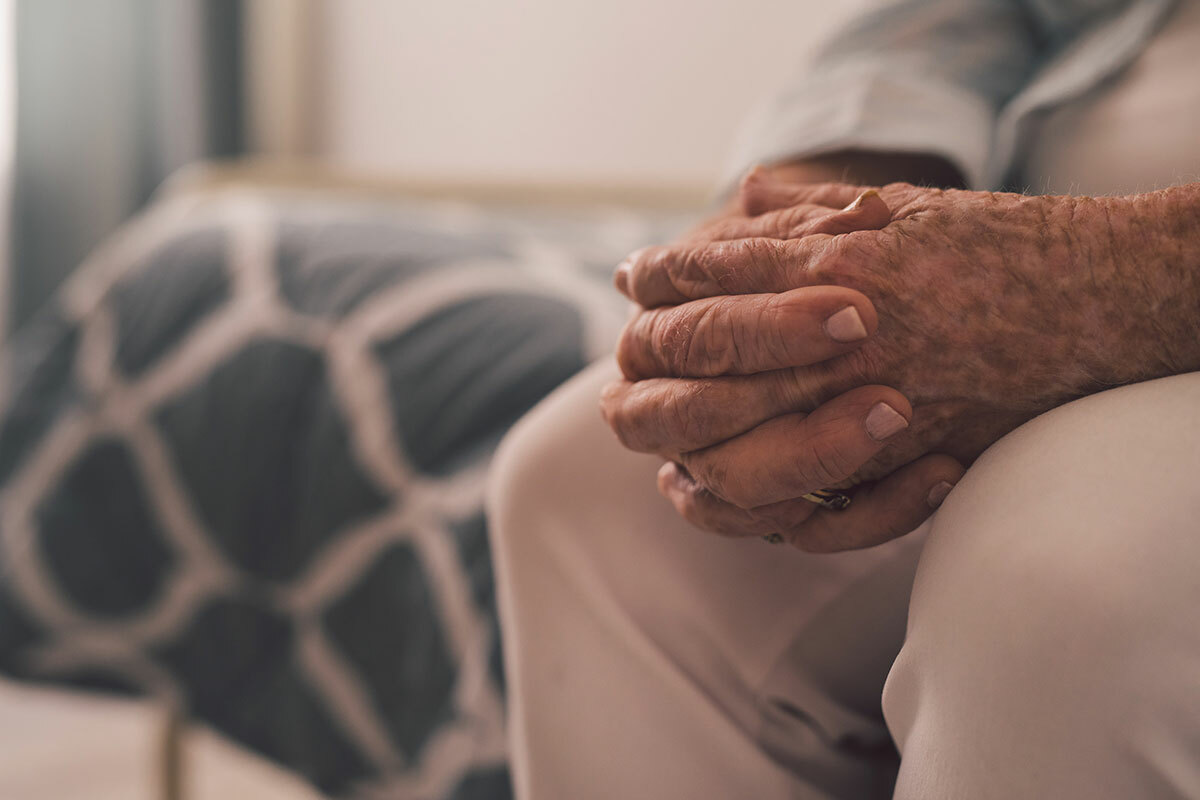 Picture: Getty
Today there are around 850,000 people living with dementia in the UK. This is one in every 14 people aged over 65 and one in six aged over 80. Our society is ageing, and the Alzheimer's Society predicts the number of people living with Dementia in the UK will be 1.5 million by 2040.
So with such prevalence, why does dementia remain such a taboo subject to us as a nation?
Anchor Hanover research shows that nearly half of us have never had a conversation about dementia and one in three people do not want to talk about the condition. Though we all hope to live long and fulfilling lives, we are more comfortable discussing divorce, break-ups and our weight rather than the implications of later life.
The hesitancy to discuss dementia inevitably leads to people delaying decisions which may otherwise make life easier for those who develop the condition. These decisions are scarcely more important than in terms of housing where choices made through early planning can make a huge difference to how people live with dementia.
---
---
The All-Party Parliamentary Group (APPG) on Housing and Care for Older People's report, Housing for people with dementia – are we ready?, is essential reading for local planning authorities and providers alike.
The report shows that progress in the development of dementia-friendly housing has been far too slow, that there is an urgent need to ensure housing is dementia-ready from the outset and that the planning and housing sectors can do a great deal more to achieve this.
The majority of those living with dementia do not live in either purpose-built or adapted housing. This can place unbearable strain on people with dementia and their families and support networks as their care needs advance.
"As we face the challenges of an ageing society, it is vital that ensuring more people can live independent, fulfilling lives for longer is at the very heart of our approach"
Many do not receive adequate information on housing options and adaptation, and a lack of understanding among those responsible for planning and development alike is hampering progress on dementia-friendly housing.
It doesn't have to be this way. A diagnosis of dementia, though often extremely daunting and upsetting for those involved, should never be seen as 'the end'. There are a number of steps which can be taken to prepare our society and housing stock for the needs of an ageing population.
As we face the challenges of an ageing society, it is vital that ensuring more people can live independent, fulfilling lives for longer is at the very heart of our approach.
The APPG report sets out a clear set of recommendations for local authorities and housing providers to put the needs of those with dementia firmly at the centre of future housing considerations. These include:
Ensuring those living with dementia and their carers' voices are heard in the planning system
Local plans must reflect demographic changes and clearly identify the need for older people's housing
Accessibility requirements should also be set out in local plans with new homes built to the Part M4(2) standard and/or Lifetime Homes to help head off potential crises
Local planning authorities should ensure the HAPPI (Housing our Ageing Population Panel for Innovation) principles apply in new retirement and extra-care housing
Providers must consider the adaptability of their new homes along with both hard and soft design
Necessary priority for social housing should be given to those with dementia
Lease and tenancy agreements must be accessible for those with dementia and/or their legal representatives including those with power of attorney
Providers should appoint dementia champions to senior positions including at executive level
Both local authorities and housing providers should work together along with community groups and those with lived experience of dementia to implement the dementia-friendly housing guide from the Alzheimer's Society and to help signpost those with the dementia to support services
Central government can aide this progress through the establishment of a housing with care taskforce as recommended by Associated Retirement Community Operators (ARCO).
As the APPG's report also highlights, we must ourselves ensure that dementia is not off limits and that open and frank conversations can take place within families on how to prepare for later life.
Anchor Hanover's 'Reframing Dementia' guide gives advice on how to begin these conversations and how loved ones can provide support through adapting living environments, supporting hobbies and activities and emotional needs.
It is clear that the housing and planning sectors can have a hugely positive impact on the UK's ageing society, enabling older people to live more independently, while reducing the strain on the NHS and care services.
Best of all, they help to prepare the UK to tackle the challenges of an ageing population and enhance the lives of thousands of older people and their families as they live with dementia.
Jane Ashcroft, chief executive, Anchor Hanover