News
13/11/20
by Jack Simpson
Brendan Sarsfield, boss of large London housing association Peabody, is to step down from his role in the summer of 2021.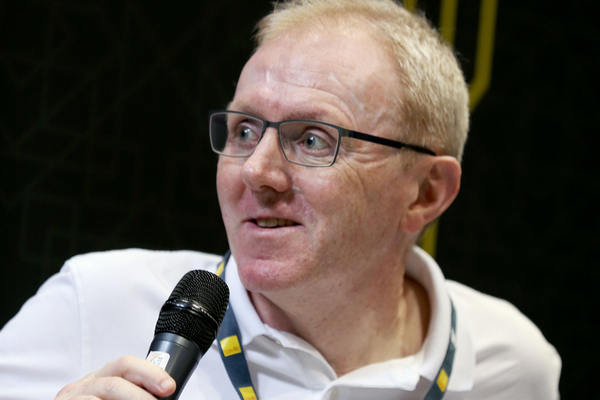 Brendan Sarsfield will step down from the role during the summer next year (picture: Guzelian)
In a statement today, the 66,000-home organisation said Mr Sarsfield, who has led the organisation since it merged with Family Mosaic in July 2017, would be leaving to explore new opportunities.
Before the merger, which made Peabody one of the largest associations in the country, Mr Sarsfield was chief executive of Family Mosaic for 16 years after taking up the role in 2001.
Peabody said it would begin the search for Mr Sarsfield's successor immediately.
The outgoing boss said he had been proud of his achievements while at the organisation but now is the right time for new challenges and opportunities.
---
---
Peabody now provides 66,000 homes for around 133,000 residents. It also provides care and support services for more than 18,000 people, invests around £9m per year in its Community Foundation, and started more than 2,350 new homes last year.
The organisation has total assets of around £8bn, over £1.4bn of available funding and revenues in the last financial year of £662m. Peabody invested £426m on new and existing homes in 2019/20.
Mr Sarsfield is the latest boss of a major London association to announce their departure; David Montague confirmed in September that he would be leaving L&Q after 12 years at the helm.
Commenting on his move, Mr Sarsfield said: "It has been a great privilege to lead Peabody, but after 20 years as a chief executive, I feel it is the right time to start looking at new challenges and opportunities.
"I'm so proud of what we've achieved together during my time. I want to say thank you to all of my Peabody colleagues and those I have worked with since 2001. Thank you for your support, your hard work and for your dedication to helping people make the most of their lives. It's been an honour to play my part in the legacy of Peabody and I look forward to welcoming my successor on board."
Lord Kerslake, chair of Peabody, said: "It has been a great pleasure working with Brendan over the past few years. Under his leadership, we have prioritised social rented homes at low rents for people in need. We've highlighted the challenges our customers face, making the case for a fairer social security system and better pay for people on low incomes.
"We've expanded our care and support offer and we've made great progress in modernising services, building quality homes and improving neighbourhoods through challenging times.
"His commitment to our social purpose and Peabody has been highly effective, and I wish him all the very best for the future."