News
06/10/20
by Lucie Heath
A quarter of people living in private rented housing said their housing situation made it harder for them to cope with coronavirus lockdown restrictions, a poll by Shelter has found.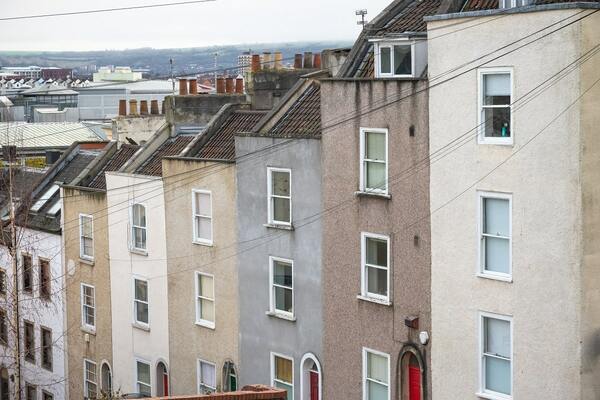 Poll reveals that 25% of private renters said their housing made lockdown harder (picture: Getty)
Conducted by YouGov, a poll of more than 5,000 adults found that 25% of private renters said their housing had made lockdown more difficult, compared with 13% of people living in social housing and 12% overall – the average across all tenure types.
Private renters were more likely to say their housing costs had made the crisis harder to cope with; 29% said this was an issue compared with an overall average of 14%.
A lack of outdoor space and indoor space were also raised as issues by private renters; 24% said the former had made lockdown more difficult and 29% said the latter.
Just half (51%) of the private renters surveyed said their home had made them feel safe during the pandemic, compared with an overall average of 63%.
Almost a quarter (23%) of those living in private rented accommodation said they are worried that they will be asked to leave their home over the next six months, compared with 10% of people overall.
---
---
Shelter is calling on the government to increase funding for social housing and warned that there is currently only enough funding to provide one social home for every 96 households on the waiting list.
A rescue package of £12.2bn over the next two years is needed to fund a total 50,000 new social homes out of a total of 145,000 new affordable homes, the charity said.
This would equate to almost four times the number of social homes currently being delivered each year, it added.
Polly Neate, chief executive of Shelter, said: "Our homes are our first line of defence in this pandemic. But millions have spent months trapped in private rentals they do not trust to keep them safe. And right now there is no light at the end of the tunnel.
"After decades of decline, a dire lack of social homes means too many people pay too much for cramped and poor-quality housing. Or worse yet they find themselves with nowhere to live. With the stakes so high, the case for building decent social homes is clear.
"Before a thundercloud of homelessness breaks over us, the chancellor needs to be as swift and bold on housing as we've seen him be on jobs. By turbocharging investment in social housing today, we can build ourselves out of this pandemic and lay the foundations of a better future."