News
13/11/20
by Lucie Heath
The number of affordable homes started under programmes managed by the Greater London Authority (GLA) fell by 66% between April and September this year compared to 2019 figures.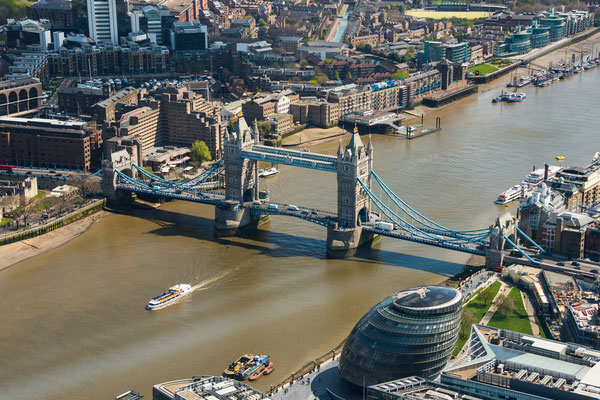 Picture: Getty
A total of 1,634 affordable homes were started in the capital in the first six months of 2020/21 as part of GLA-managed programmes, compared to 4,874 in the first six months of 2019/20.
Of the 1,634 affordable homes started in the six months leading up to September, 782 (48%) were for shared ownership or London Living Rent, 727 (44%) were for social rent and 125 (8%) were for other affordable rent.
A further 537 market sale homes were started under GLA-managed programmes in the first six months of 2020/21, making up (25%) of the 2,171 homes started as a result of GLA schemes during this period.
---
---
The figures reveal the impact the COVID-19 crisis has had on affordable housing development in the capital.
Affordable completions in London also took a hit with 1,201 GLA-funded affordable homes completed during this period, down 64% from the 3,306 GLA-funded affordable housing completions in the first six months of 2019/20.
The drop comes after the GLA reported a record number of affordable starts in 2019/20 when 17,256 affordable homes were started, the highest number since the GLA began counting in 2002/3.
A spokesperson for the mayor of London said: "The mayor remains on track to deliver 116,000 affordable starts by the end of March 2023.
"Sadiq has hit every one of his annual delivery targets agreed with the government and last year started the most new genuinely affordable homes in London since GLA records began in 2003.
"COVID 19 has had a major impact on construction, and an economic downturn presents further challenges but the mayor is confident he will hit his target of 10,300 new starts by the end of the financial year.
"The mayor and the deputy mayor for housing have worked closely with partners from across the housing sector throughout the pandemic to ensure that the capital's housing and construction industry emerge from this crisis in a position to deliver the genuinely affordable homes that Londoners so desperately need."