News
27.08.21
by Nathaniel Barker
A council in the North West has agreed to enter into an agreement for more than 9,000 homes to be built at a new garden village.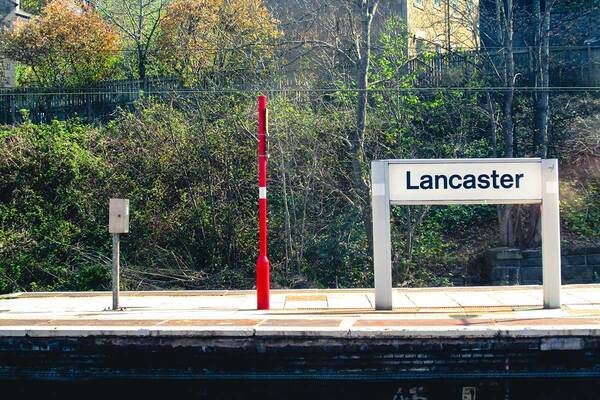 Picture: Getty
Lancaster City Council approved a proposal to enter into a legally binding collaboration agreement with Lancashire County Council for the South Lancaster Growth Catalyst at an extraordinary full council meeting on Wednesday evening.
The project is expected to deliver up to 9,185 homes in the south of the city, backed by £140m in grant from Homes England through the Housing Infrastructure Fund (HIF).
Another £123m will be raised through other public sources such as the NHS and council budgets, as well as Section 106 and Community Infrastructure Levy planning agreements.
An officer's report presented to the meeting did not specify an affordable housing target, but said: "Elected members will be aware that developers often challenge local authorities on elements of planning gain through S106 on the principle of viability, or more precisely, lack of it.
"Particularly vulnerable to viability challenge is the provision of affordable housing. There is usually a disparity between a council's affordable housing policy and what is eventually achieved through planning gain (S.106).
"This risk is, however, omnipresent and is something the city council will continue to manage with or without the HIF funding."
---
---
Development is expected to take place over the next 20 to 25 years.
The scheme is tied to the proposed Bailrigg Garden Village, which was initially slated to deliver 3,000 homes up to 2031. The land is believed to have capacity for up to 5,000.
It also includes an expansion to Lancaster University and the reconfiguration of a motorway junction, plus new schools and doctors' surgeries.
The collaboration agreement between the two authorities will mean the city council repays the county council for forward funding infrastructure works at the project through planning contributions from developers.
South Lancaster was first identified as having "extensive areas for development" in 2016, according to the meeting report.
It added: "From a sustainability perspective, the South Lancaster area presented an opportunity to create an integrated, high-quality place to live with minimal travel requirements and access to existing employment and services.
"It is likely that in the absence of a structure approach, the locations identified for development in South Lancaster would have progressed through the Local Plan preparation process as a series of incremental urban extensions."
In April 2017, Lancaster City Council received a petition objecting to the Bailrigg Garden Village plans. It raised concerns about the scale of development, loss of green land, flood risk, habitat loss and traffic impacts.