News
25.06.21
by Dominic Brady
New Roots, a provider of exempt accommodation, has announced it will move away from the tenure warning that the lease-based model is "intrinsically unsafe".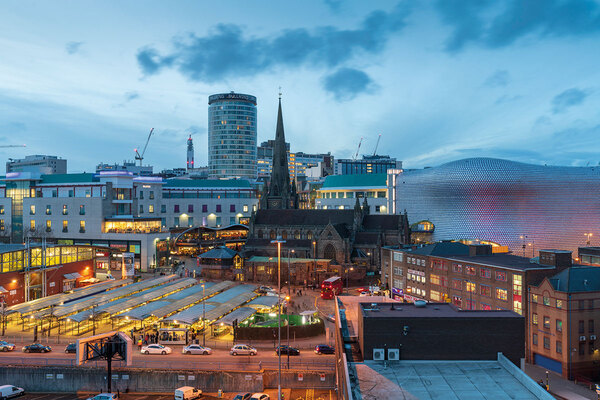 New Roots is based in Birmingham (picture: Getty)
The Birmingham-based housing association, which received a non-compliant G3/V3 rating from the Regulator of Social Housing (RSH) last year, said it was unable to make a rental and service charge formula for exempt accommodation that meets requirements of the rent standard while being attractive to landlords.
Andy Howell, chair of New Roots, told Inside Housing: "We are not going back into exempt, I think the leasehold model is intrinsically unsafe.
"We do have some direct properties that we manage ourselves, where we are the leaseholder, but that we are not comfortable with either. So we will be moving out of exempt housing completely."
Exempt accommodation is a type of supported housing in which landlords provide the loosely defined "care, support or supervision" to residents for which they can charge rents significantly higher than those of mainstream social housing, paid for by housing benefit.
---
---
Cities such as Birmingham have seen an explosion in the number of exempt accommodation providers in recent years and some providers have been linked to organised crime groups.
New Roots' model of provision has historically involved leasing homes from private landlords.
Mr Howell added: "You have really got to do some due diligence before you start working with people. And the other thing is nobody really defines this issue about support, the quality of support, the amount of support these contracts have.
"You have got to be comfortable that it's supporting people in the right way, you need to be convinced that this provides a good service and value for money, and we are not convinced on either of those points."
New Roots said it will work with partners to develop a withdrawal strategy while both supporting and assessing the need of tenants.
Mr Howell stressed that no tenants will be made homeless as a result and that they may be transferred to another registered provider.
The provider said it will look to develop "new services" for homeless and vulnerable adults in Birmingham. Mr Howell suggested one area the organisation will look at is a social lettings agency model.
Social lettings agencies help homeless and vulnerable people to access and sustain private rented sector tenancies but also generate income to cover operational costs.
New Roots said it has advised the RSH and Birmingham City Council of its decision.