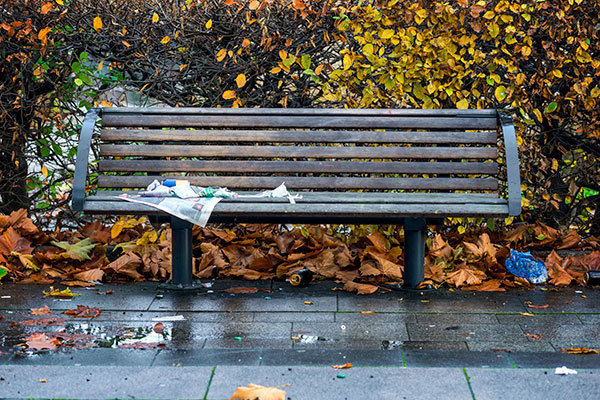 Home REIT will offer up to 250 million ordinary shares at £1 each and apply to trade on the London Stock Exchange.
An announcement to the City this week said the trust would target inflation-protected income and capital returns from investment in assets across the UK dedicated to housing the homeless.
It said these assets would be let on leases of up to 30 years to registered charities, housing associations, community interest companies and other regulated organisations supported by the state to accommodate the homeless.
The trust believes it can offer providers cheaper rents than alternatives by using its "long-established industry contacts and extensive knowledge of the property market" to secure opportunities, including off-market transactions and pre-lets.
Home REIT will be managed by Alvarium Fund Managers (UK) and advised by Alvarium Home REIT Advisors.
"The investment advisor's personnel have extensive expertise in the target homeless sector and have successfully managed a £430m social impact fund specialising in this strategy over the past two years," the trust told the City.
Gareth Jones, Alvarium Home REIT Advisors' chief financial officer, was a director at Civitas Housing Advisors, the investment advisor to Civitas Social Housing, before joining Alvarium in 2018.
Civitas last year revealed it could move away from its staple housing type of specialised supported housing, having identified homelessness and NHS 'step-down' care as potential growth areas.
In its annual report for the year ended 31 March, Civitas said it had contributed directly to the COVID-19 response by offering 29 of its fully refurbished self-contained units to a London council for temporary use in responding to the pandemic.
The Home REIT announcement added that the trust was targeting a minimum annual dividend of 5.5p per ordinary share, from 1 September 2021, along with net shareholder return of at least 7.5 per cent per annum "over the medium term".
"The company intends to enhance equity returns by using a conservative level of aggregate borrowings with a maximum level of aggregate borrowings of 35 per cent of the company's gross assets at the time of drawdown of the relevant borrowings," it said.
Home REIT has already identified a pipeline of £350m of assets meeting its "investment objective and investment policy".
Trust chair Lynne Fennah said: "We believe a significant investment opportunity now exists in the UK homeless accommodation asset market and the Alvarium team has already identified a substantial pipeline of homeless accommodation assets that we, and the Alvarium team, consider are at low and sustainable rent levels.
"We aim to be part of the solution to the homelessness crisis in the UK, drawing on the Alvarium team's sector specialist expertise to achieve our objective of delivering secure inflation-protected income and capital returns to shareholders, while delivering a positive social impact."
Dickson Minto WS is acting as sole sponsor to the company; Alvarium Securities is acting as sole broker, placing agent and intermediaries offer adviser.
Alvarium Home REIT Advisors is working with Crisis on tackling homelessness.
Elsewhere, Julian Higson, director of housing and landlord services at Bristol City Council, told delegates at the Virtual Housing Festival earlier this week that work was under way to prepare for a wave of people losing their homes this winter.