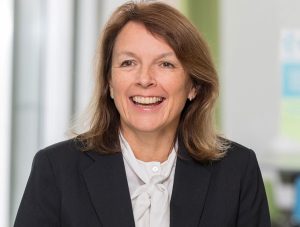 ISS has named Liz Benison as the new Country Manager for ISS UK and Ireland.
Bension will take up her new role on 1 May 2021. She will also become member of the Executive Group Management and report directly to Group CEO, Jacob Aarup- Andersen.
Benison joins the business from a position as Managing Director, Mainland Europe and member of the Management Board at Arriva. During her career, she has led the transformation of companies in several fields, including engineering, manufacturing and financial services.
Prior to working at Arriva, she has held leading positions in companies like Serco Group PLC, CSC, Capgemini and Ford Motor Company.
Commenting on Benison's appointment, Group CEO, Jacob Aarup-Andersen said: "I am very delighted that Liz Benison has accepted this position. UK & Ireland is an important market for ISS and we now have an experienced leader onboard to help drive the ongoing transformation and ensure profitable growth going forward.
"I am confident that our strengthened Executive Group Management team comprising a strong mix of internal talent and external additions with diverse backgrounds, broader expertise and new capabilities will lead us well into the future."
Andrew Price, currently interim Country Manager of UK & Ireland, will assist Benison with the transition and continue in his role as Head of Strategic Growth in ISS Group.