News
12/10/20
by Nathaniel Barker
People living in homes built within the last decade were more likely to report feeling uncomfortable during lockdown, a study has found.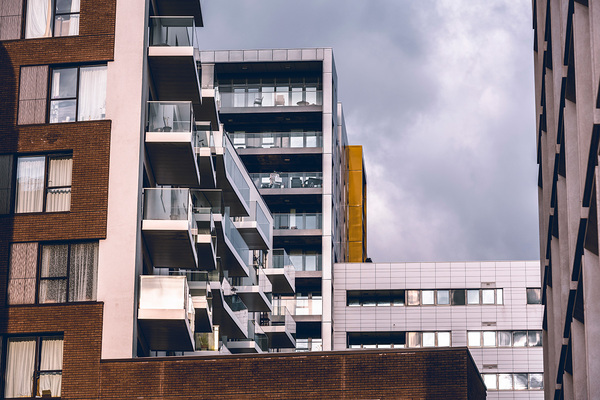 Picture: Getty
The research, conducted by UCL's Bartlett School of Planning, also revealed that those in housing built more than 100 years ago were most likely to be comfortable.
Academics surveyed 2,500 households across the UK about how their homes and neighbourhoods affected their experience of the coronavirus-induced lockdown.
Access to a garden or terrace emerged as the most critical factor for feeling comfortable in the home, while being close to a green space and local shops was most important for neighbourhood satisfaction.
People living in newer developments were also more likely to have been unhappy with their neighbourhoods.
---
---
Professor Matthew Carmona of the Bartlett School of Planning, lead author of the study, said: "We need to learn from the stress test that lockdown has given our homes and neighbourhoods to build better living environments and to adapt those we are living in today.
"In recent years we have let design standards drop. As our survey shows, people tend to be less satisfied in new housing.
"This may in part be down to a lack of clear national space standards over past decades, leading to homes that are too small, but also because we are building neighbourhoods without ready access to basic amenities.
"We need to make sure that all homes have access to private open space, whether a garden, terrace or balcony, and that they are big enough to comfortably live in, with fresh air, daylight and good insulation from noise."
Two-thirds of people surveyed reported being comfortable in their homes during the lockdown earlier this year, while one in six said they were uncomfortable.
Renters – particularly in the social sector – were more likely to say they were uncomfortable, as well as those in flats and high-rise blocks.
More than one in four (27%) of social renters surveyed reported feeling uncomfortable, compared with 15% of owner-occupiers.
Of those who spent lockdown in homes built since 2010, 20% said they were uncomfortable, compared with 15% among those in homes built before 1919.
People in the newest developments were twice as likely (8%) to say their neighbourhood met their everyday needs poorly as those in pre-1919 homes (4%).
Researchers found that parks and local amenities being more than 10 minutes' walk away caused a sharp drop in neighbourhood satisfaction, with just 41% those more than 10 minutes from a park feeling their everyday needs were met.